Take a look at the latest Fortnite Nerf
Clip that.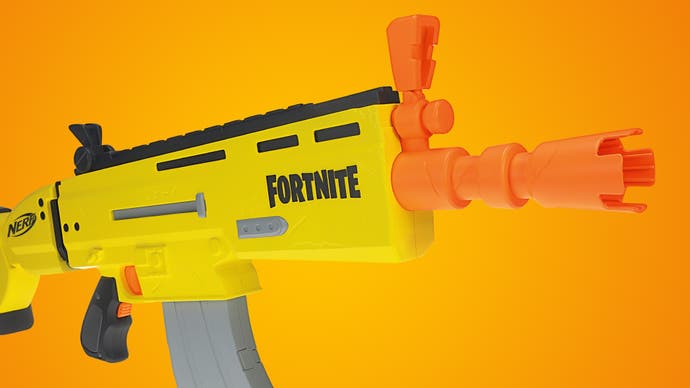 Fortnite's cartoony world sometimes feels out of step with the guns you actually shoot within it - there's something a little off about the mix of pistols, shotguns and scoped assault rifles alongside the more playful llamas, purple zombies and Kevin the Cube.
Why couldn't Fornite just feature paintball guns? Or BB guns? Or nerf guns - just like the real Fortnite Nerf gun coming to shops next year. (Nice segue, huh?)
Named the Nerf Fortnite AR-L Blaster, this chunky yellow shooter will launch on 1st June 2019 in the US (we're checking on its UK launch plans) priced at $50 (about £39).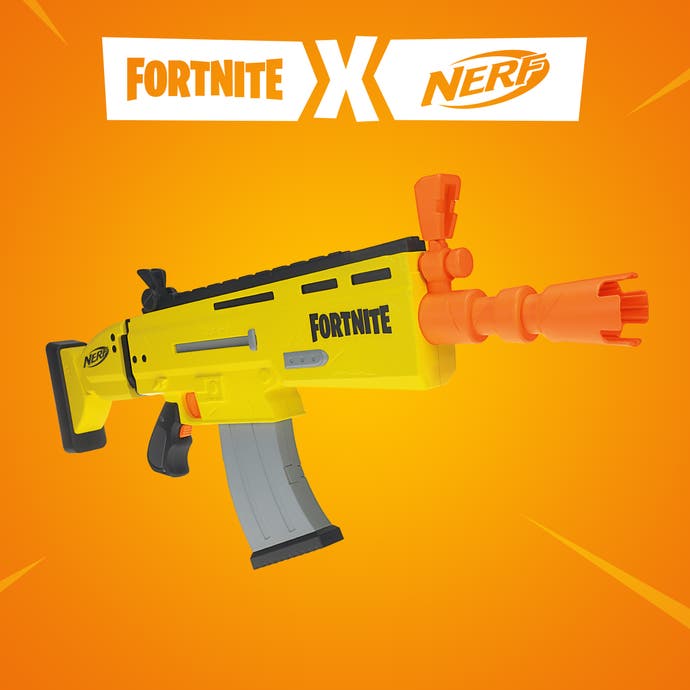 Powered by four AA batteries (shamefully not included), the AR-L boasts a 10-dart clip with motorised shooting.
Maybe Fortnite will add Nerf guns into the game to celebrate?