Superhot dev launches funding initiative to help indies
Frog Detective 2, Knuckle Sandwich first to benefit.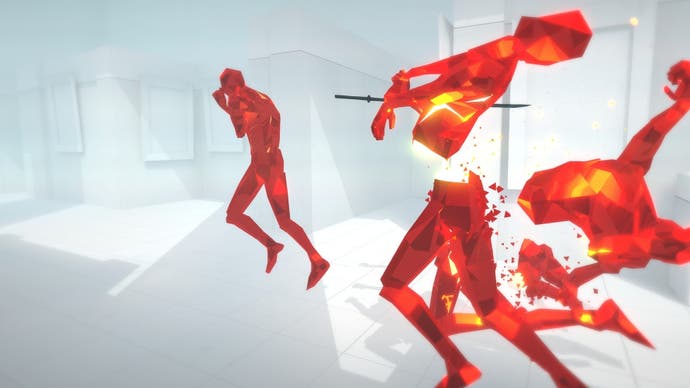 Superhot Team, the developer behind celebrated slo-mo shooter Superhot (just in case you hadn't already put two and two together), has announced a new funding initiative designed to help independent developers that "don't want or need a publisher".
The initiative, catchily titled Superhot Presents, will offer starting or finishing funding, alongside "a healthy side of business mentorship and friendly advice".
The goal, according to Superhot, is to "put some money back into the industry to enable more independent developers to make more cool things".
Superhot (the developer) launched Superhot (the game) in 2016, following a successful Kickstarter in 2014, and its stylish slo-mo FPS action proved to be both a critical and commercial hit. Indeed, earlier this year, Superhot Team revealed lifetime sales of between 1.2 million and 1.5 million units for the base game, with another 800,000 sales for Superhot VR.
"Ultimately, Superhot was created for the fans, and they helped fund us when cash was tight," explained Superhot founder Callum Underwood as part of the announcement, "Super is our way of sharing with other developers the support we've had from our great community". To that end, it'll be "opening [its] war chest" for those projects that pique the team's interest.
The first two games to reap the benefits of Superhot Presents will be GBA-style RPG Knuckle Sandwich, by Andrew Brophy, and Frog Detective 2: The Case of the Invisible Wizard, the sequel to Grace Bruxner's gleefully weird sleuthing adventure, The Haunted Island, a Frog Detective Game, which is due to release later this year.