Superhot: Mind Control Delete free for those who own the first game
Good times.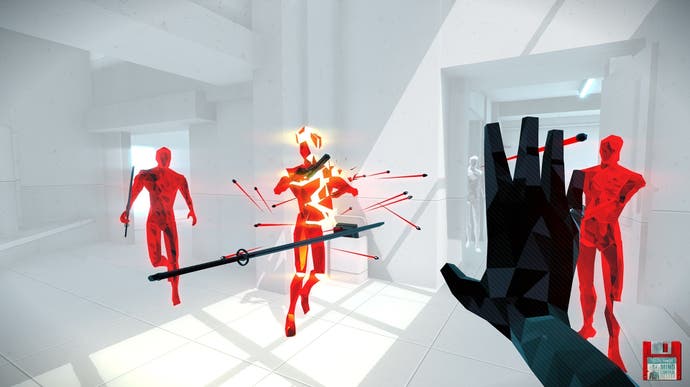 Superhot: Mind Control Delete is free for those who buy or have bought the first Superhot.
Developer Superhot Team said Superhot: Mind Control Delete launches proper on 16th July.
"We are immensely grateful for having such a huge and supportive audience in you," Superhot Team said.
"In order to share a small part of how fortunate we are to have you, we are giving out two million copies of the game to those of you who've helped make it all possible."
It's worth noting this offer relates to the non-VR version of the original Superhot (the VR version is considered a separate game).
There are some other stipulations. Those who buy Superhot via PlayStation, Xbox, Steam, the Epic Games Store, Origin or GOG get the free copy. But if you got the game free through a major giveaways, such as PlayStation Plus or Xbox Games With Gold, you don't qualify. There's more on the FAQ, but basically, if you bought Superhot and paid money for it at any time before 16th July 2020, then you get Mind Control Delete.
Mind Control Delete started out as a free DLC but is now big enough to be considered the third Superhot game (after Superhot and Superhot VR). Here's the official blurb:
"Time moves only when you move. Enemies pour in from every direction. You are in complete control as you shoot, slice, and explode your way through dozens and dozens of increasingly challenging stages. The closer you get to the core, the more powerful you become. You amass an arsenal of skills and weapons. You uncover snippets of precious knowledge - of the meaning that you crave so much."