Twitch Prime subscribers will get free monthly games, starting this week
Superhot, Oxenfree, Shadow Tactics, and more.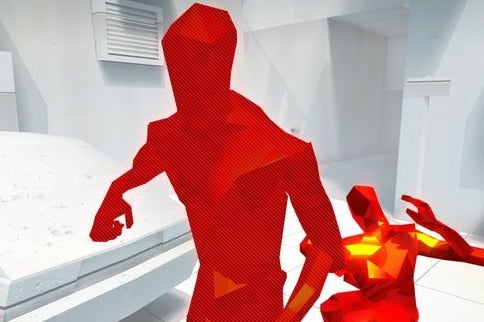 Twitch has announced that Twitch Prime members (that is, Amazon Prime members who've linked their Twitch accounts) will now receive free games every month as part of their subscription, starting Thursday, March 15th.
Free games have intermittently been made available to Twitch Prime subscribers in the past, of course - and members can currently download Devil May Cry HD for free. However, it looks like a monthly selection of free PC games will now formally be included in the Prime membership package, under the imaginatively titled Free Games with Prime banner.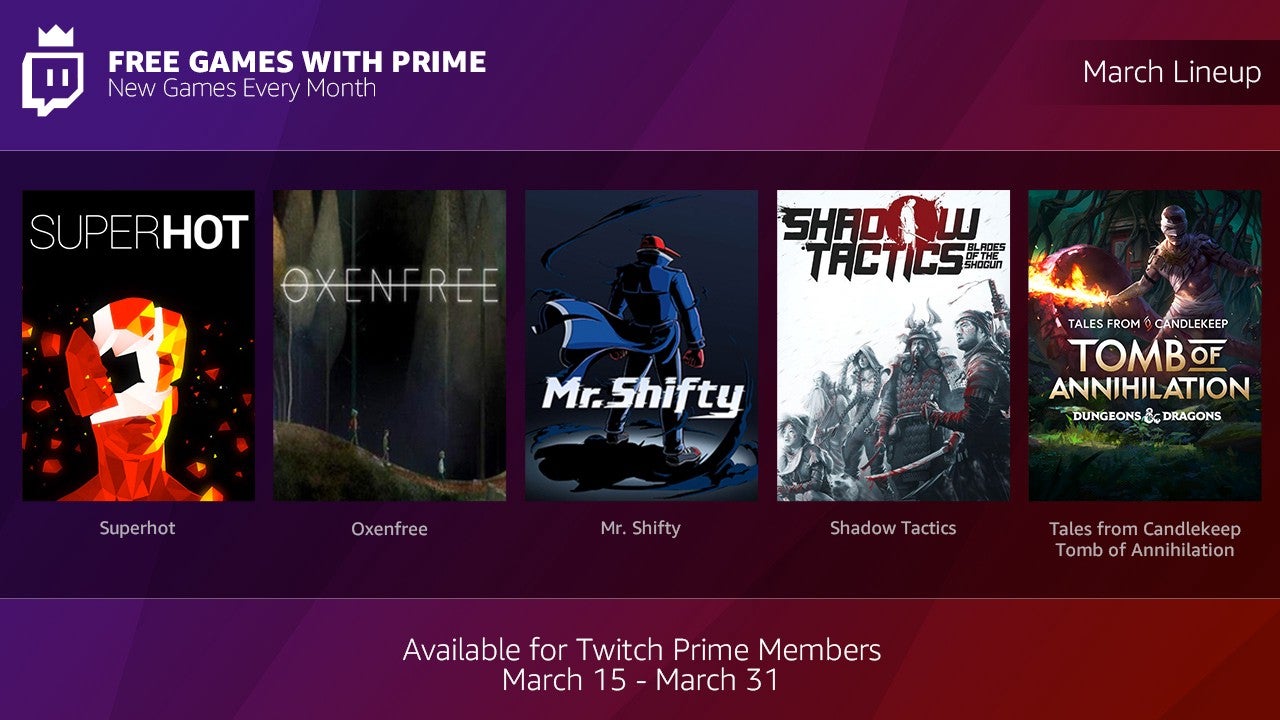 This month, subscribers will receive Superhot, Oxenfree, Shadow Tactics, Mr. Shifty, and strategy-RPG Tales from Candlekeep: Tomb of Annihilation, with April bringing Telltale's wonderful Tales from the Borderlands, SteamWorld Dig 2, Tokyo 42, Kingsway, and Dubwars.
Unless Free Games with Prime deviates from Twitch's usual delivery method (the company's announcement post was a bit light on details), you'll likely be required to install the Twitch Desktop App in order to access your monthly games.