Suda 51's PS4-exclusive brawler Let it Die is coming this year
UPDATE: New gameplay footage and screenshots revealed.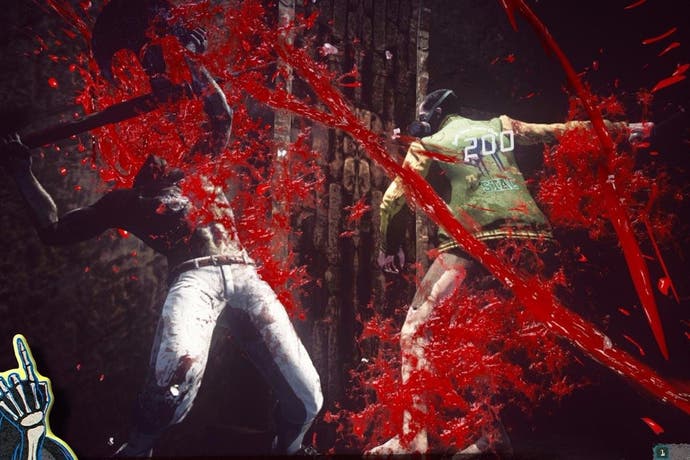 UPDATE 11/04/2016 8pm: Gungho has added an announcement video showing off a few brief snippets of Let it Die gameplay footage. Check it out:
ORIGINAL STORY 11/04/2016 6.51pm: Back in 2014 Killer 7 and No More Heroes director Suda 51 announced a PS4-exclusive free-to-play third-person brawler called Let it Die. Little has been seen of the game since, but publisher GungHo Online Entertainment has revealed that the project is still on track for a 2016 release and will be playable at PAX East next week.
Originally unveiled as Lily Bergamo, Let it Die will be an asynchronous multiplayer game in which players battle AI opponents whose behaviour is based on actual players. Should you die, your character - and whatever gear they had equipped upon meeting their maker - will become an enemy in someone else's game.
To commemorate Let it Die's re-reveal, Gungho released the following three screenshots showing how Suda's "survival action game" is shaping up: