Free-to-play PS4 hack-and-slasher Let It Die is holding a World of Tanks collaboration event
Because why not.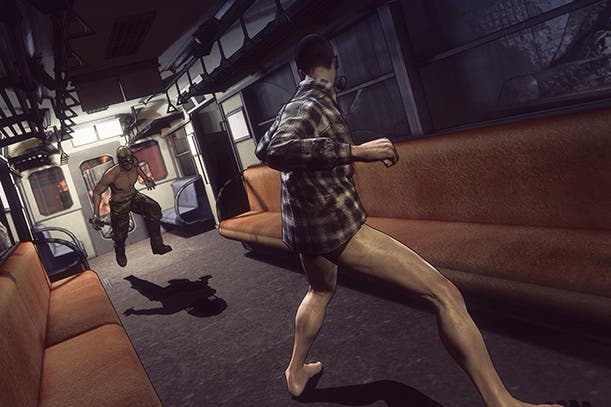 Grasshopper Manufacture's oddball free-to-play PS4 hack-and-slasher Let It Die is getting a slightly inexplicable World of Tanks collaboration event as part of its first birthday celebrations. The event was teased in September, but full details have now been revealed.
The collaboration will run from Thursday November 30th until January 11th, 2018, and brings with it a whole heap of World of Thanks themed stuff - ideal for those with an equal fondness for preposterous underwear-heavy competitive online action and realistic military hardware.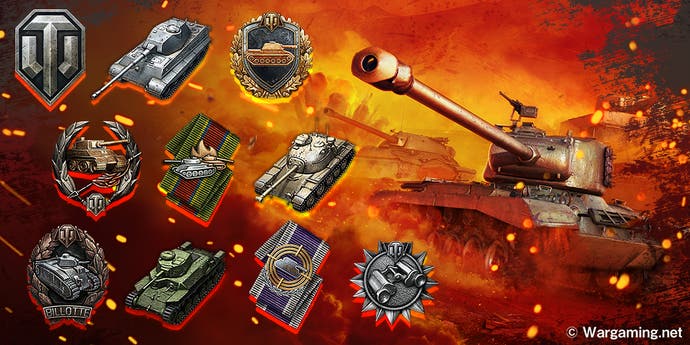 Let It Die's World of Tanks themed goodies include ten new Premium Skill Decals, which offer benefits like increasing defence or turning normal ammo into explosive rounds. These, says Grasshopper, will work a bit differently to standard Skill Decal events, in that they "eliminate the possibility for duplicate results unless a player decides to reset the event's selection".
Additionally, World of Tank aficionados with an insatiable compulsion to dress like a tank will be able to buy special armour on the PlayStation Store during the collaboration. The armour is upgradable to "4th Tier", and is based on the T-34/76 tank. The event also brings tank-themed Waiting Room decorations, quests, and special equipment that can be obtained by defeating Wardogs in the Tower of Barbs.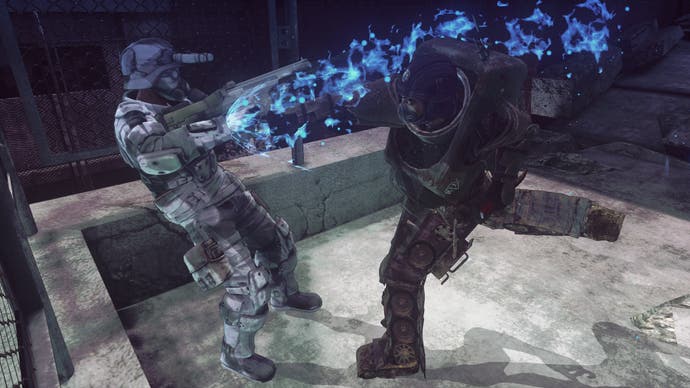 Away from tanks, Let It Die has a few other birthday treats in store. Rare mushrooms will be handed out to players that log in at certain times, and everyone will receive a pair of Uncle Death inspired sunglasses closer toward Christmas.
These, say Grasshopper Manufacture, are extremely durable, and "give a decent boost in defence and an incredible boost in stamina". Just like real sunglasses!