Stardew Valley creator says new multiplayer features are "done", still hopeful of spring beta
Next update will be a "game changer".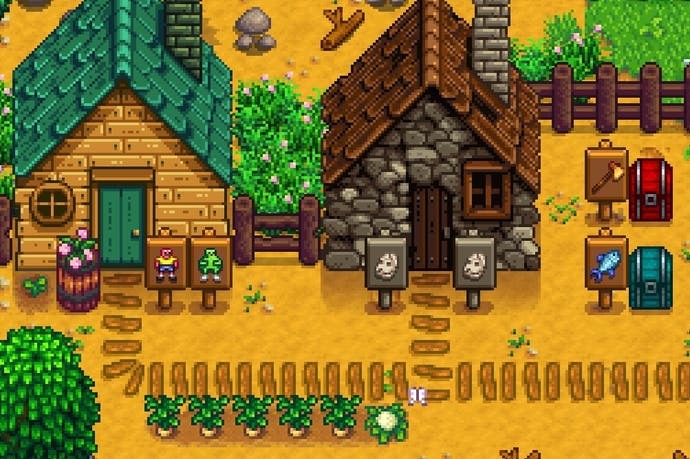 Stardew Valley creator Eric "ConcernedApe" Barone has offered another update on the massively popular farming sim's long-awaited multiplayer mode.
According to Barone, work is now "done" on the features planned to be released as part of Stardew Valley's major 1.3 update - that is, the new single-player story content, and the various elements of the highly anticipated co-operative multiplayer mode.
That's certainly exciting news for Stardew Valley fans, but Barone stresses that there's still plenty to be done before the update is ready for its public debut. As of right now, all new text for the game is being translated into various languages, and bug fixing continues apace.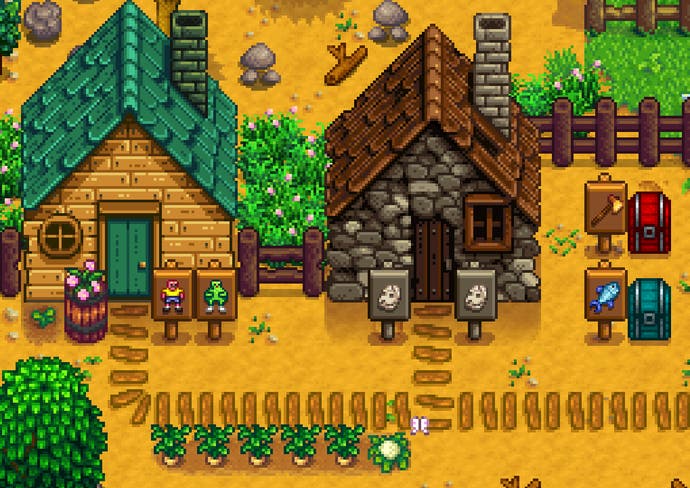 "Once we've received the translated text and integrated it back into the game," explains Barone, "we'll begin a serious QA phase involving thorough testing of all new features in both multiplayer and single player contexts. When that is finished, the update should be ready for a public beta." Barone says he's still "shooting for a spring release" for the beta.
More details regarding the multiplayer mode, as well as a more complete feature list for the big 1.3 update, will be revealed as the public beta draws closer.
To tide us all over as we wait impatiently for further information, Barone has offered a small concession in the form of a new screenshot - which you can see above - showing off Stardew Valley's incoming signs feature. Come 1.3's release, it will possible to click items onto signs as a means of labelling the various nooks and crannies of your farm.
"Thanks so much everyone for your patience while we get this update ready," Barone concludes, "It's really going to be a 'game changer' for Stardew Valley!"