Star Wars fans want to be the number one Star Wars fan
A Jedi uses the Force for knowledge and defense, never for attack.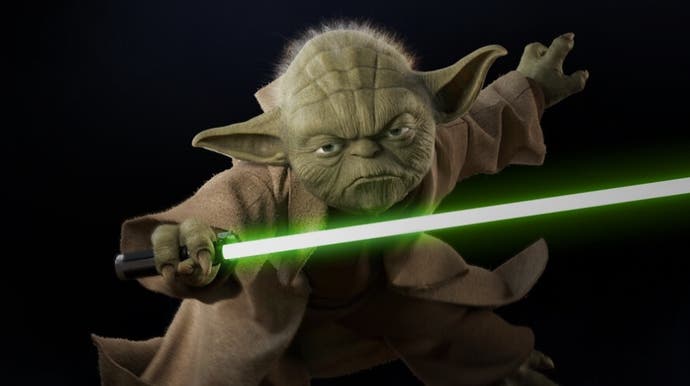 Star Wars fans, EA has found, all want to be the number one Star Wars fan.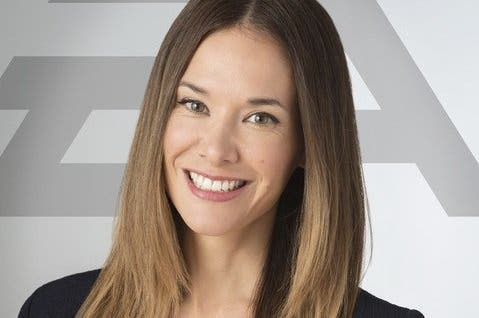 The company has done extensive research into the motivation of Star Wars fans, EA's Jade Raymond said during a presentation at the Develop conference in Brighton this morning, and found that the number one motivating factor for fans to engage with anything Star Wars related - including video games - is to expand their knowledge of the Star Wars universe and "lord it over their friends".
Raymond, who manages EA's Motive studios as well as works on the overarching Star Wars video game strategy at the company, was asked what makes a great Star Wars video game.
"You do have to hit Star Wars fans' expectations," Raymond replied. "Star Wars fans look for authenticity. That's super super important.
"And actually, interestingly enough, the number one motivator for either fans of playing Star Wars games or looking to participate in the Star Wars universe in any way is to become the number one fan. So, basically, to beat their friends at Star Wars trivia.
"It's funny, but the number one motivator for most people is that I could, if I do this, I will learn a new little tidbit - it's a very gamer way of thinking! - about the universe that I can then lord over my friends because I knew this and you didn't, right? I know it seems funny, but we've spent a lot of time talking to Star Wars fans and Star Wars gamers, and that's the number one motivator for everyone: learning more so they can be the number one expert."
Back in 2013, EA and Disney signed an exclusive, multi-year licensing agreement for EA to publish Star Wars video games. Since then, we've seen a couple of Battlefront games from Swedish developer DICE. Respawn, maker of the Titanfall games, is making a Star Wars game called Jedi: Fallen Order due out in 2019, and Motive, which Raymond runs, is making a Star Wars game, too. The company already operates MMO Star Wars: The Old Republic out of BioWare's Austin studio, and mobile game Galaxy of Heroes at Capital Games.
EA's Star Wars plan hasn't been plain sailing. Visceral's Star Wars project, helmed by Amy Hennig, was cancelled, and Star Wars Battlefront 2 sparked a loot box backlash after it progression systems hit the mainstream headlines.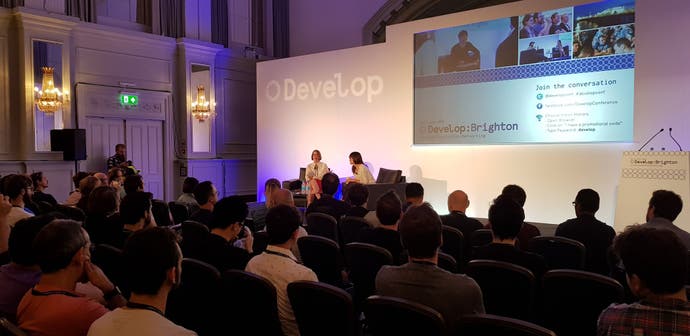 Raymond said that EA gives its studios as much power as possible to contribute to its Star Wars portfolio, and lets developers pitch games in the universe.
"Each studio can put together a pitch of a game they'd like to make within the Star Wars brand," Raymond said.
"DICE made the pitch for Battlefront. Now we have Respawn that's working on a game that was just announced at EA Play called Jedi: Fallen Order.
"Each studio pitches what game they want to make. My role is looking across those pitches, how can we line them up? Obviously, we don't want to be releasing four Star Wars games in one year. We don't want to have all our games be Jedi games. It would be good to have some that are focusing on different types of gameplay and different player fantasies.
"Star Wars is great because you can do a Boba Fett game or a bounty hunter game or a scoundrel game or a Jedi game. We've done a soldier and a pilot game. There are so many different actions for gameplay and different types of characters we could develop, so there's a lot of room.
"But obviously we want our portfolio to be touching on all those different things and not be all the same game. That's the role I play. There's a GM of Star Wars who works with me. He's the one focusing on ust the Star Wars stuff, and he's working on our strategy with me, with marketing, with the game teams and with Lucas to see how it ties into their movie plan."
Given Star Wars fans' number one motivation to engage with the franchise is to, essentially, beat their friends at Star Wars trivia, perhaps Raymond should consider a pitch for a Star Wars quiz mobile game.