Star Wars: Battlefront 2 star Janina Gavankar joins Borderlands movie cast
Knoxx it out the park.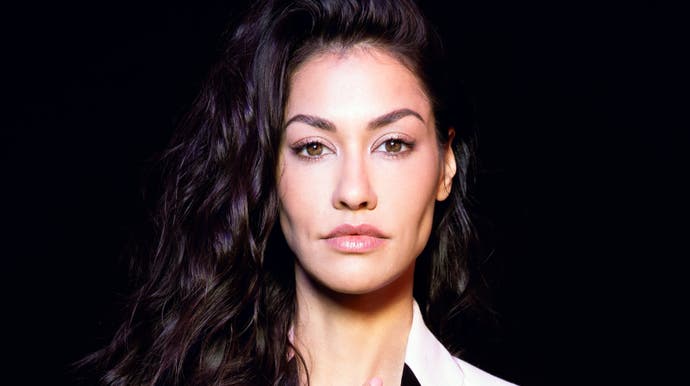 The Borderlands movie cast appears to well and truly be taking shape, as along with Jack Black, Jamie Lee Curtis and Cate Blanchett, we have another name to add to the list - and it's Janina Gavankar.
Gavankar played Iden Versio in Star Wars Battlefront 2, and she's also acted in films including The Way Back and Blindspotting. She recently wrapped up production on Amazon's upcoming sci-fi film Invasion, and is currently reprising her role in Apple TV series The Morning Show.
Here she is as Iden Versio in Battlefront 2:
As Deadline reports, Gavankar will play the role of Commander Knoxx in the Borderlands movie - a new key character being added to the Borderlands franchise. Commander Knoxx is the daughter of General Knoxx, who commands the Crimson Lance faction in The Secret Armory of General Knoxx, an add-on pack for the original Borderlands.
If you know me, you know that this movie will be a lot more than just another gig for me. I'll be carrying every writer, dev, voice actor, and gamer that has worked on and played Borderlands, in my heart, as I head to Pandora. ❤️ https://t.co/uUK1WNFBmJ

— janina gavankar (@Janina) April 12, 2021
The Borderlands movie is being directed by Eli Roth, and will focus on the story of Lilith as she returns to her home planet of Pandora in search of the missing daughter of "the universe's most powerful S.O.B," Atlas. "Lilith forms an alliance with an unexpected team - Roland (Kevin Hart), a former elite mercenary, now desperate for redemption; Tiny Tina (Ariana Greenblatt), a feral pre-teen demolitionist; Krieg (Florian Munteanu), Tina's musclebound, rhetorically challenged protector; Tannis (Jamie Lee Curtis), the scientist with a tenuous grip on sanity; and Claptrap (Jack Black), a persistently wiseass robot," reads the official synopsis (via PC Gamer).
"These unlikely heroes must battle alien monsters and dangerous bandits to find and protect the missing girl, who may hold the key to unimaginable power. The fate of the universe could be in their hands - but they'll be fighting for something more: each other."