Jack Black joins Borderlands movie cast as Claptrap
Alongside Jamie Lee Curtis, Cate Blanchett, and more.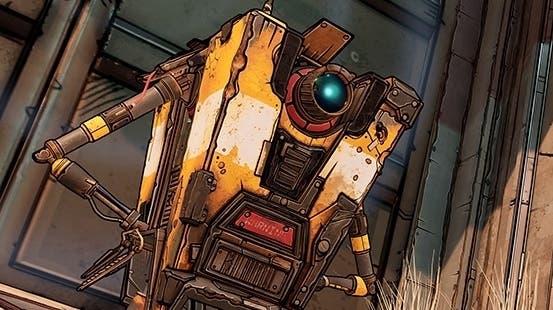 Director Eli Roth's Borderlands movie adaptation continues to pick up the pace with today's news that yet another big name has joined the cast, this time in the form of Jack Black, who'll play the Borderlands series' irrepressible robot Claptrap.
That's according to The Hollywood Reporter, which quotes Roth - who previously directed Black on the movie The House with a Clock in its Walls - as saying, "I am so excited to reunite with Jack, this time in the recording booth. Claptrap is the funniest character in the game, and Jack is perfect to bring him to the big screen".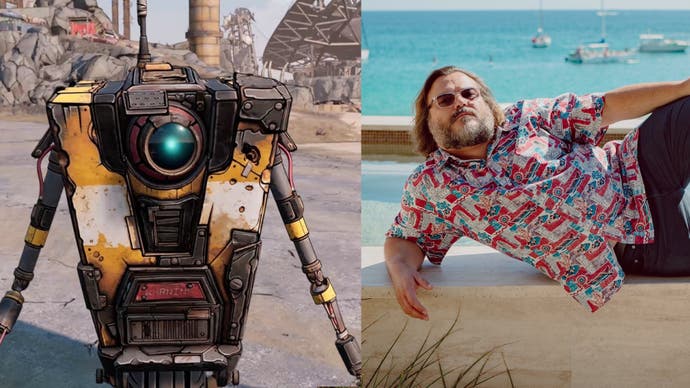 Black joins an already star-studded cast for the movie adaptation of Gearbox's much-loved comedic FPS, and will perform alongside the likes of Jamie Lee Curtis, Jumani star Kevin Hart, and Cate Blanchett (another The House with a Clock in its Walls alumni).
Blanchett will play Lilith, a "siren and legendary thief equipped with magical skills", Hart takes on the role of soldier Roland, and Jamie Lee Curtis is Pandoran archaeologist Patricia Tannis.
Roth will be directing the Borderlands movie from a script by Craig Mazin (who created hit TV series Chernobyl), with Avi Arad and Ari Arad producing alongside Erik Feig. There's no release date for the adaptation just yet, but filming is expected to begin in Hungary soon.