Live-action Borderlands movie is set to start filming soon
The Lionsgate movie, first announced in 2015, will finally go ahead.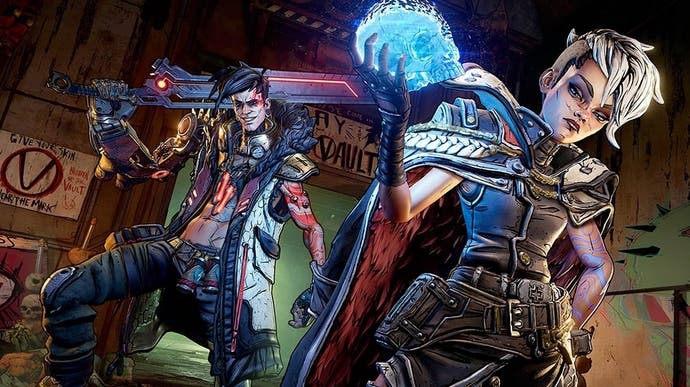 The live-action Borderlands movie is set to start filming soon in Hungary.
In a conversation with Hollywood Reporter about how Hungary's movie industry has had to adjust to accommodate the threat of COVID-19, Adam Goodman, head of production services at MidAtlantic Films, reported that it has "opened up space" for the Lionsgate production (thanks, PC Gamer).
"We're opened up space for a Lionsgate film, Borderlands [starring Cate Blanchett and Kevin Hart], we're doing season three of Jack Ryan for Paramount TV, and we're doing a Marvel project, which, for the usual security reasons, I can't talk about," Goodman said.
A film adaptation of Gearbox's sci-fi western comedy shooter was first announced all the way back in 2015, but it appeared to be stuck in development limbo until Hostel director Roth's involvement was revealed early 2020. Confirmation that Blanchett will star as Lilith over the summer marked the first bit of casting news for the project.
Eli Roth will be directing the Borderlands movie from a script by Craig Mazin (creator of TV series Chernobyl), with Avi Arad and Ari Arad producing alongside Erik Feig. Gearbox boss Randy Pitchford is the executive producer.
ICYMI, Netflix is reportedly planning to create a TV show based on the The Elder Scrolls franchise.
Capitalising on the success of similar adaptations that turned The Witcher and Castlevania into strong shows on the streaming service, it's now rumoured that Netflix is looking to repeat the formula with a show based upon Bethesda's action RPG, too. Admittedly it's only a rumour right now, but given there are already plans to turn Fallout 4 into a TV show, it's certainly a plausible one.