Hostel director Eli Roth is helming the Borderlands movie
Will be a "fresh, compelling and cinematic event".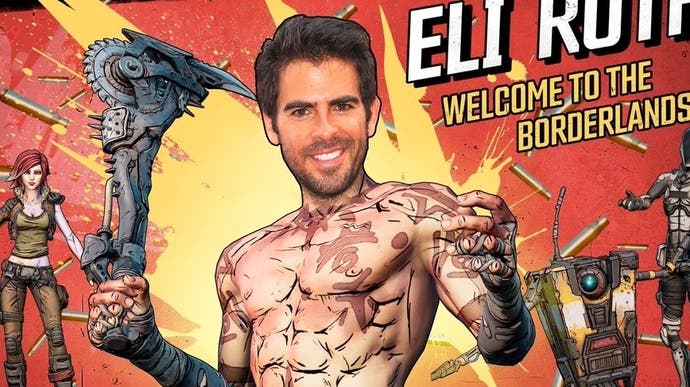 Hostel director Eli Roth is helming Gearbox's long-in-the-works Borderlands movie.
A film adaptation of the popular post-apocalyptic comedy shooter was first announced all the way back in 2015, with development being handled by movie studio Lionsgate. At one point, there were rumours that Saw and Insidious co-creator Leigh Whannell was attached the project, but little else has been heard since its initial reveal.
Now though, it seems all systems are go once more on the Borderlands movie; according to the Hollywood Reporter, Eli Roth will be directing from a script by Craig Mazin (creator of TV series Chernobyl), with Avi Arad and Ari Arad producing alongside Erik Feig.
Roth, whose other directorial work includes Cabin Fever, Death Wish, and most recently The House with a Clock in Its Walls, shared news of his involvement on Twitter (following a premature - and rapidly deleted - tweet from Gearbox CEO Randy Pitchford last night), writing, "So excited to be part of the Borderlands family!".
"We believe we have cracked the code on bringing the anarchic world of Borderlands to the big screen in a big way that will be a fresh, compelling and cinematic event for moviegoers and fans of the game," added Lionsgate president Nathan Kahane in a separate statement.
Additional details on the Borderlands movie are scant at present, but it's possible it might get a mention during Gearbox's PAX East Main Theatre Show next Thursday, 27th February.