Star Wars Battlefront 2, Call of Duty WW2 are PlayStation Plus' games for June
Will you Luke at that.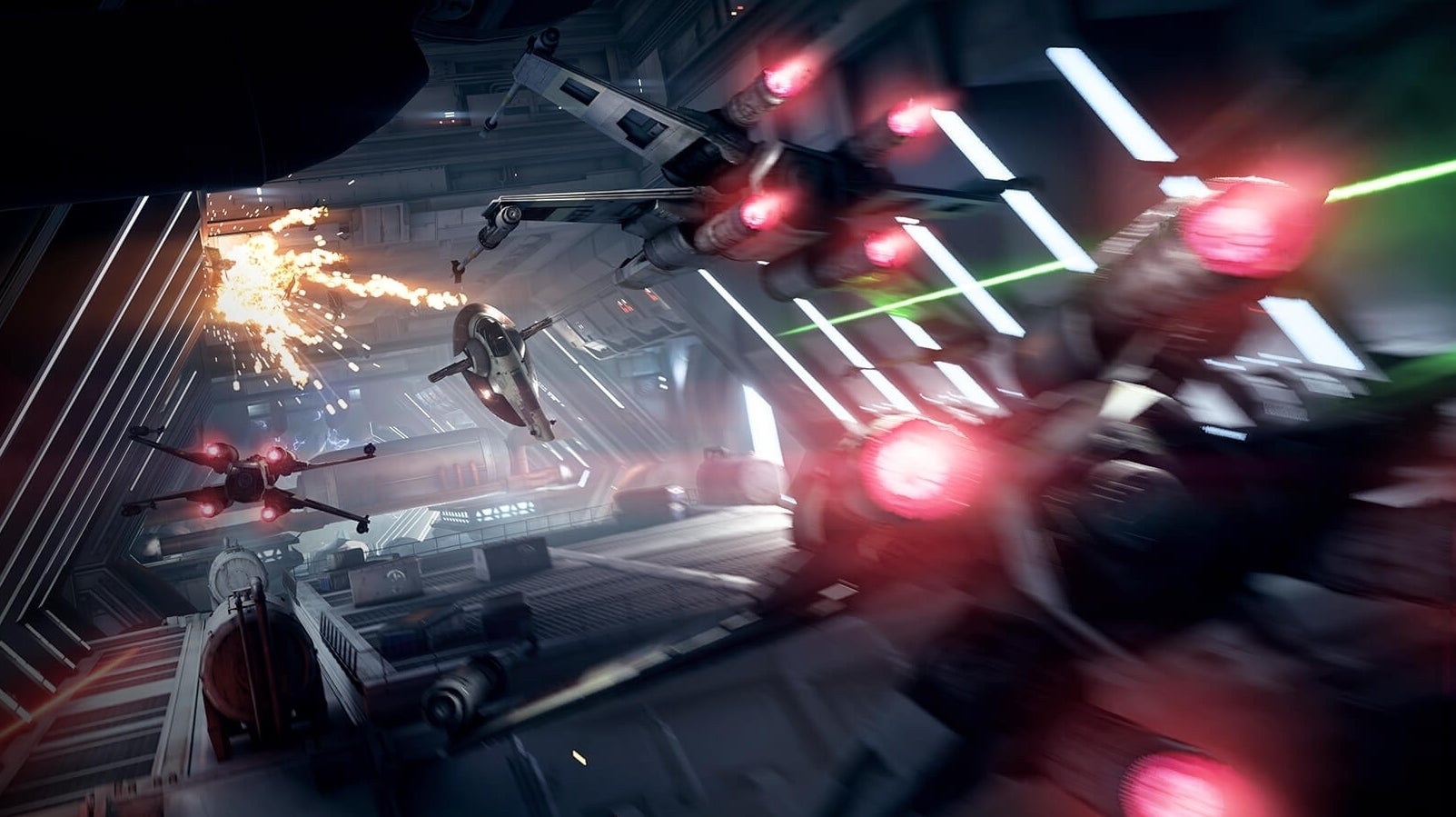 May's irreversible slide into June means another batch of games for PlayStation Plus subscribers, and this month they look an awful lot like Call of Duty WW2 and Star Wars Battlefront 2.
Call of Duty WW2 released in 2017 and marked the long-running first-person shooter series' return to its Second World War roots, having zipped all around history (and occasionally the future) in the intervening years. Alongside the series' perennially popular multiplayer modes, it offered up a full single-player story campaign - following the 1st Infantry Division's battles on the Western Front - and a Nazi-themed Zombies mode for co-operative play.
Eurogamer contributor Jon Denton liked what he saw on release, calling Call of Duty WW2 "quite the package" in his Recommended review. "By returning the series to its roots, Sledgehammer has made the series feel relevant again," he wrote, "Call of Duty WW2 isn't just a throwback - it's the best entry in the series for quite some time."
As for Star Wars Battlefront 2, its perhaps most keenly remembered for the huge controversy surrounding its use of loot boxes, which reasonably mired its original release and ultimately caused EA and developer DICE to make one of the biggest post-launch U-turns in recent memory, dramatically reworking the game's progression system to ditch its original pay-to-win monetisation, shifting to cosmetic microtransactions instead.
It's had plenty of updates since then, but even at launch, DICE's Star-Wars-themed shooter was capable of some dazzling moments of action, despite its tendency toward unnecessary fussiness. "Star Wars Battlefront 2 is ultimately as maddening and uneven as the films themselves," wrote Martin Robinson in his Eurogamer review back in 2017, "and just as likely to wow you with a moment of unparalleled spectacle as it is to fall flat on its face."
"When it clicks into place, though, there's nothing quite like it, and all the drama and dubious decisions made elsewhere shouldn't eclipse DICE's often incredible achievements," he continued in a concluding bout of summarisation, "Star Wars Battlefront 2, for all its faults, remains a game that can get to the kernel of what makes the series so beloved. It's just a shame that, for now, it's also inherited some of its uglier excesses too."
Call of Duty WW2's base game is available to download as part of PlayStation Plus right now, while Star Wars Battlefront 2 will join the line-up next Tuesday, 2nd June. Both games will remain available until Monday, 6th July.