Square Enix finally reveals Marvel's Avengers
Iron you glad about that.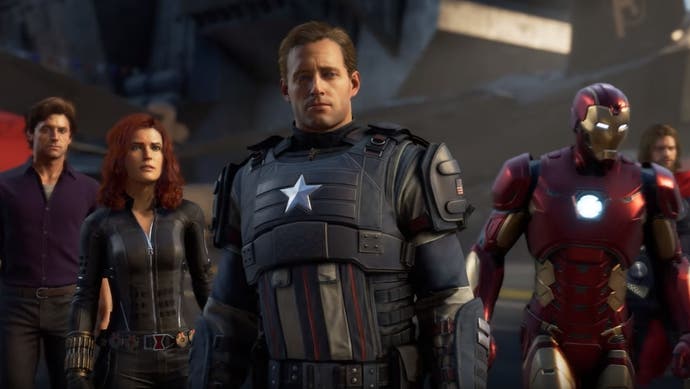 Tomb Raider developer Crystal Dynamics has finally unveiled its own take on Marvel's Avengers.
The game has a story campaign set five years after A-Day, a celebration of all things Avengers which goes wrong and sees the superhero team left as outcasts. The emergence of a new threat sees the need to reunite the team. It's an original story, and as we knew, not related to the MCU.
You'll play as Captain America, Thor, Hulk, Iron Man and Black Widow. Single-player and co-op was mentioned. The cast features Nolan North as Tony Stark, Troy Baker as Cap and Laura Bailey as Black Widow.
There's an online portion too, where you'll play in teams of four as various heroes, with new characters and regions coming post-launch for free. There will be no loot boxes or pay-to-win, Square Enix pledged.
It launches on PC, PlayStation 4, Stadia and Xbox One with early beta access and other "unique benefits" for PlayStation players. It launches 15th May 2020.