Splatoon 2's new basketball-themed Goby Arena stage is heading to Switch tomorrow
Alongside the new Dark Tetra Dualies.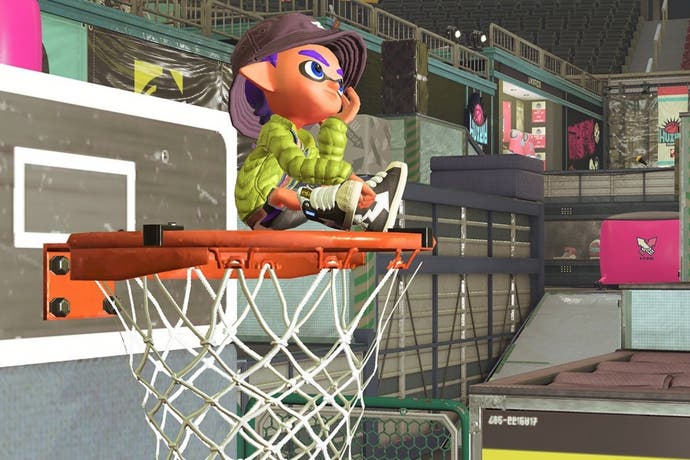 Nintendo has announced that Goby Arena - the brand-new, basketball-themed Splatoon 2 map that it revealed last month - will arrive on Switch tomorrow.
There's not much more to add in the way of official details but, judging by the screenshots released so far, Goby Arena is a relatively open stage, with a complex arrangement of multi-tiered platforms built around the map's perimeter - all focussed in on an exposed central basketball court. There are hoops!
Goby Arena brings the number of entirely new competitive multiplayer maps in Splatoon 2 up to 12. The remaining six, of course, consist of fan-favourites from the original Splatoon.
That's not quite the end of the imminent Splatoon 2 freebies, however. Tomorrow also introduces a new weapon variant in the form of the Dark Tetra Dualies - you know, just in case you still weren't quite satisfied with Splatoon 2's already ludicrously expansive arsenal.
Both these new additions follow on from Splatoon 2's 2.3.0 update, which arrived earlier this week. While it didn't bring any big, eye-catching new features, 2.3.0 implemented a huge number of fixes and balance improvements - as detailed over on Nintendo's website.