Splatoon 2's main stars are getting their own amiibo
Pearl's before swine.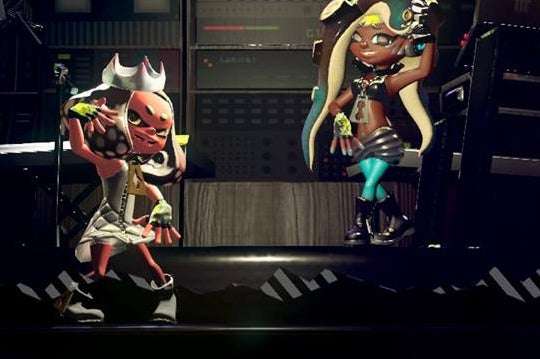 Splatoon 2's superstars Pearl And Marina are getting their own amiibo in the not-too-distant future, with the two members of fictional band Off the Hook soon to be immortalised in plastic.
Well, I say fictional band - Off the Hook made their first live appearance this weekend just gone, with a performance at this year's Niconico Tokaigi in Chiba seeing the characters come to life for attendant fans. It was, as you might have expected, just about everything.
The amiibo will come as a pair at an undislosed date later this year.
Meanwhile, Splatoon 2 goes from strength to strength with another new map - Goby Arena, a basketball-themed space - due to land soon. Elsewhere, the latest Splatfest continued to serve out justice when it comes to the key issues in life, with team Gherk-out - those who prefer their burgers without pickles - triumphing in a clean sweep over their deluded opposites. Good work, all.