SoulCalibur 5 March title update announced
Tweaks gameplay, character balance.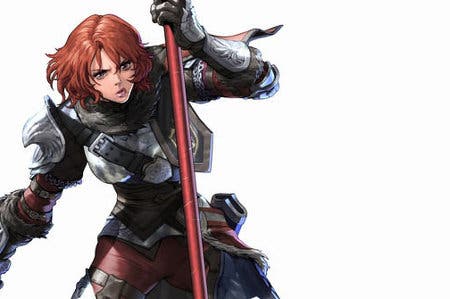 SoulCalibur 5 will receive a free title update for PlayStation 3 and Xbox 360 on 21st March, Namco Bandai has announced.
It rebalances the characters, tweaks the gameplay - based on fan feedback - and optimises new online ranked game search.
This title update will be followed by monthly DLC costume packs for use in the fighting game's Creation Mode. The first of which due out on 3rd April on Xbox 360 and 4th April on PlayStation 3.
Meanwhile, Namco Bandai pointed towards the SoulCalibur 5 world finals on 10th April, at the Cosmopolitan hotel and casino in Las Vegas, Nevada. There's a total cash prize pool of $10,000 up for grabs.
The SoulCalibur Impact 2012 tournament decides who goes there from Europe, Russia, Australia, Taiwan and Singapore. The grand finals take place this Saturday, 17th March, at St Stephen's, Rosslyn Hill in London, UK.
The winner on the day gets a cool £1000 and a unique trophy: an authentic Soul Edge sword replica especially forged for the occasion. Two winners will also be flying to Las Vegas to compete in the Worldwide Finals in April. The event will be streamed online.