New Street Fighter 4 world champion crowned at Evo 2012
Infiltration beats Daigo on way to glory.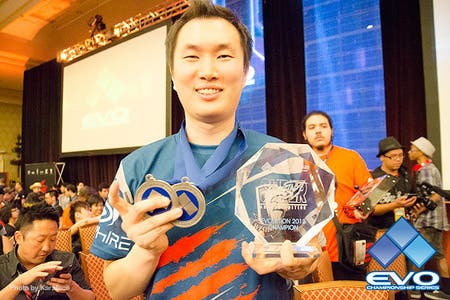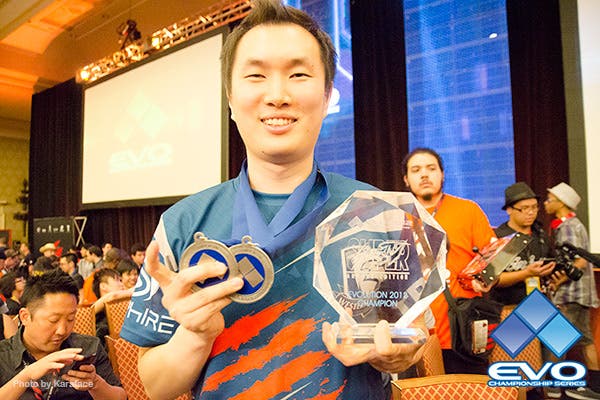 Street Fighter 4 has a new world champion: South Korean Akuma player Seon-woo Lee.
Infiltration, as Seon-woo Lee is known, beat Daigo "The Beast" Umehara - perhaps the greatest fighting game player ever, on his way to glory at the Evolution 2012 tournament in Las Vegas.
In the EVO 2012 Super Street Fighter 4 Arcade Edition Version 2012 grand final Infiltration beat Taiwan's Gamerbee, playing Adon, 3-0. Puerto Rican PR Balrog finished third. Chinese player Xiao Hai, using Cammy, finished fourth. Umehara, playing Ryu, finished fifth.
Last year's champion, Fuudo, failed to make the final eight.
Meanwhile, Ultimate Marvel vs. Capcom 3 saw Ryan Ramirez, aka Filipino Champ, take top spot, using Magneto, Dormammu and Doctor Doom to defeat fellow US player Carlos Randay, aka Infrit (Nova, Spencer and Sentinel).
Justin Wong finished seventh.
The Evo 2012 winners in full:
Super Street Fighter 4 Arcade Edition Version 2012 - Infiltration
Ultimate Marvel vs. Capcom 3 - Filipino Champ
Mortal Kombat - KN.EMP|Perfect Legend
King of Fighters 13 - Mad KOF
Virtua Fighter 5: Final Showdown - Fuudo
Street Fighter x Tekken - Infiltration & Laugh
SoulCalibur 5 - Shining Decopon
All the results are on Shoryuken. Image courtesy of Shoryuken.