Soulcalibur 5 sales are a million less than Soulcalibur 4's
Li Long term future at risk?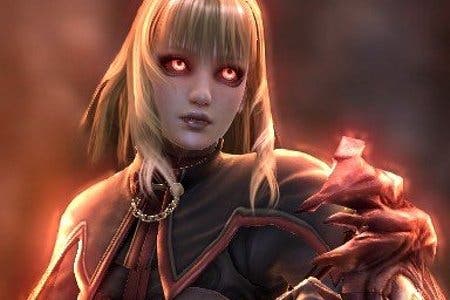 Soulcalibur 5 sales stand at 1.38 million copies as of 30th June, Namco Bandai revealed in its Q1 financial report.
Predecessor Soulcalibur 4 managed 2.3 million sales after eight months on sale, whereas Soulcalibur 5 has only been available for six. But in both cases, the meat of the sales were recorded directly after launch.
Pity, really, as Soulcalibur 5 very much got the cherished fighting series back on track - back in the same sort of shape it was in on Dreamcast a million years ago. Our Matt Edwards gave Soulcalibur 5 a "high five" and a score of 8/10.
What this means for a theoretical Soulcalibur 6, we don't know - will 1.38 million sales be convincing enough?
Namdo Bandai also singled out sales of anime tie-in Naruto Ultimate Ninja Storm Generations, which have now broken the 3 million mark.
Namco Bandai earned 13.8 billion yen (£113m) from game sales during the months April, May and June.
The entire Namco Bandai corporate machine earned 108 billion yen (£894m) during the quarter - a figure that includes the company's huge toy and arcade divisions. Total profit was 45 billion yen (£370m), which was an improvement of 31 per cent on the same point last year.