Sony announces a £729 Metal Gear Solid 5-branded walkman
Only in Japan.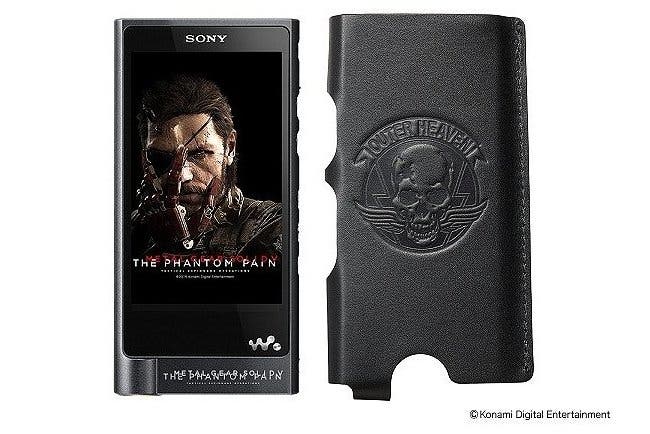 Sony has revealed a line-up of Metal Gear Solid 5-branded gadgets in Japan. These range from smartphones to tablets to a £729 walkman.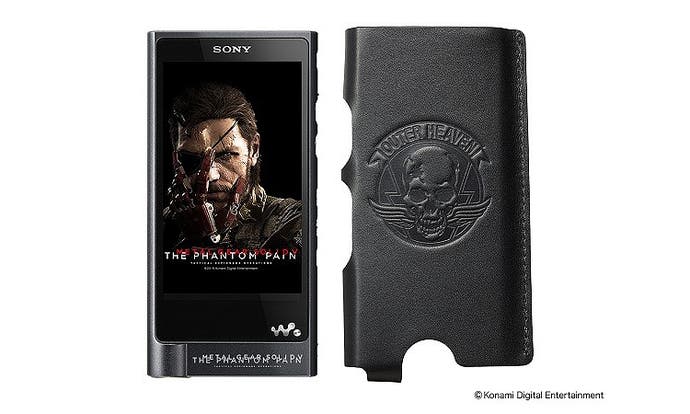 Revealed on Sony's Japanese store (via Siliconera), the most luxurious item is the ZX series NW-ZX2 Walkman, which goes for ¥140k. That's roughly £729 or $1145.
So what does this outlandishly expensive gadget include, you ask? Well, aside from having an Outer Heaven logo engraved into its back, this walkman is a 128GB model that comes bundled with an Outer Heaven leather case, 10 songs from MGS5, the exclamation point sound effect from the games, and four wallpapers.
£729 may sound expensive (because it is), but the NW-ZX2 Walkman tends to go for about this price anyway, even without all the added MGS branding and swag. (According to Amazon, it's $989 in the US and an even more expensive £928 in the UK.)
Sony revealed some more affordable MGS5-branded electronics as well, including a much cheaper 32GB NW-A16 walkman that costs ¥28k (about £146 / $229).
Additionally, Sony's branded a couple of Xperia tablets. The Z3 goes for ¥59k (around £310 / $450), while its newer Z4 costs ¥84k (around £437 / $687). These also include an MGS5 case, a digital art book, a couple of songs from the game (Quiet's Theme and Sins of the Father), a pre-installed MGS wallpaper, and a ¥1k coupon for MGS5 novels.
Most of these items will go on sale 2nd September, though the extravagant NW-ZX2 Walkman isn't scheduled to launch until the end of September.