Sony outlines zombie adventure Days Gone's first batch of free post-launch content
Arriving on PS4 in June.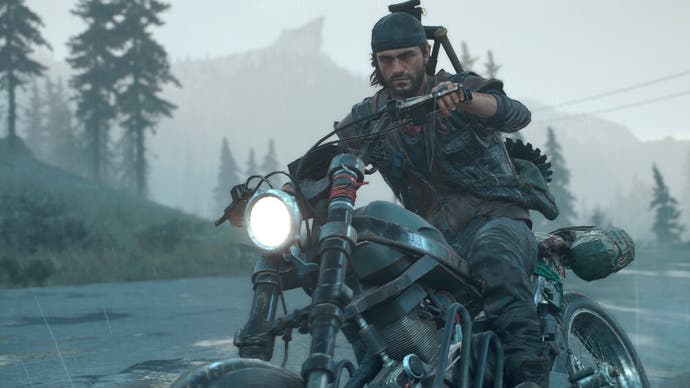 Ahead of long-in-the-works PS4 zombie adventure Days Gone release this Friday, April 26th, developer Bend Studio has offered up a roadmap detailing the game's first batch of post-launch content, due to arrive in June.
At launch, says Sony, Days Gone will feature a 30-hour "golden path" through its more meandering open-world activities, that can be played in either Easy, Normal, or Hard difficulties. That will be joined by a fourth difficulty level in June, known as Survival.
This removes fast travel and Survival Vision, and incorporates an "immersive HUD" stripping out maps and UI indicators. "Every tweak and change made is designed to further immerse players," says Bend, "and ratchet up the tension to make this the definitive survival experience."
Days Gone will also receive a new Bike, Horde, or Combat challenge each week, starting in June. These are said to offer twists on existing main game features and provide "unique ways to earn additional items and rewards". Further details will be shared closer to release.
Sony notes that all of the above will be free to existing Days Gone owners - and that the only thing required to access the new content will be an active internet connection.
Eurogamer's Oli Welsh wasn't particularly impressed when he tried Days Gone at last year's E3, calling the few missions he played "sloppy and lifeless - just another ramble through the overgrown conventions of an overblown genre". Since then, however, Days Gone has seen two delays in order to polish up the experience - and Eurogamer's Ian Higton recently offered more upbeat impressions of the improved version, as you can see in the video above.
We'll know soon enough if Days Gone can dazzle, with its PS4 release on April 26th only days away. And if nothing else, it's certainly got some lovely weather effects.