Smite listed for PlayStation 4 release
Might happen, Smite not.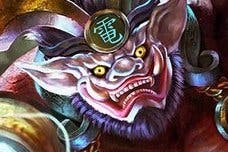 Popular MOBA Smite is headed to PlayStation 4, a new ratings board listing suggests.

PEGI, the European ratings board, has listed the game for imminent release with a 12 years and over rating.
"It contains non-realistic looking violence towards human characters," the company noted. So it does.
Developed by Tribes: Ascend maker Hi-Rez Sudios, Smite originally launched for PC back in March 2014. An Xbox One edition arrived in August last year.
The game is huge in the eSports scene, where it holds a record for having the third-highest tournament prize pool ($2.6m), only beaten by Dota 2's The International, which holds the first and second spots.
There's no official word yet on when the PS4 version could launch, but the listing suggests it's happening sooner rather than later.