Smite Xbox One gets a release date
It's out next week.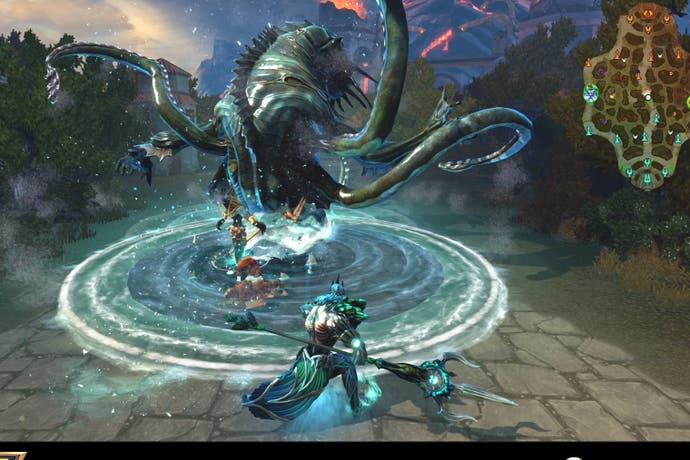 The Xbox One version of Smite will be released next Wednesday, 19th August.
This is the over-the-shoulder action-packed MOBA from Hi-Rez Studios, maker of Tribes: Ascend. It's already popular on PC - it had 10 million players as of July - and is into its eSports groove. Now it's the turn of console gamers on Xbox One, who've been putting the game through its paces in a beta until now.
PC and Xbox One accounts can be merged - as in, you can bring your PC progress onto console - but not everything carries over and it will only be available for a limited time. There's a FAQ about it on the Smite website.
Smite is a free-to-play game, as MOBAs generally are, and charges for god heroes among other things. You can also buy treasure chests with gems for a chance at randomised loot inside - a mechanic that doesn't seem to be going down as well. gods - and items. There's a one-off price to buy all the gods current and future, which is nice (£21), or you can let them rotate every so often and play those characters for free. You can also buy Treasure Chests and with gems you can buy chests that have randomised loot inside such as skins and other things. This seems to be more controversial, as there isn't as much direct power over what you're going to get.