Smite hits Nintendo Switch early 2019
And gets cross-play and cross-progression.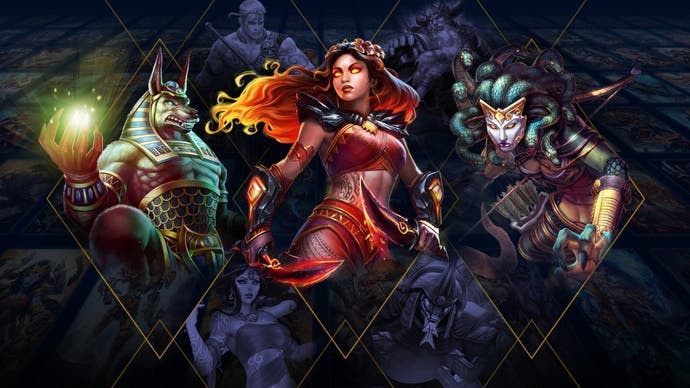 Smite launches on Nintendo Switch on 24th January 2019, Hi-Rez has announced.
The third-person MOBA game is also getting cross-play, Hi-Rez said. This arrives with update 6.1, and lets you play with people from PC and Mac via Steam, the PC launcher, Xbox One and, when it comes out, the Nintendo Switch version. There's no word on PlayStation 4 cross-platform play yet.
Usefully, you'll have access to all your in-game content across all of your linked accounts, so there's cross-platform progression.
Meanwhile, Hi-Rez released a new map and announced King Arthur and Merlin as gods 99 and 100.
Elsewhere, Hi-Rez announced a new hero for Paladins, its Overwatch-style game. The 40th champion is Imani, the Last Warder. Imani is a dragon mage who fires fireballs and ice bolts and summons dragons. Imani is due out with season two in January 2019.