Skyrim gets high-res PC texture pack
Free download available now.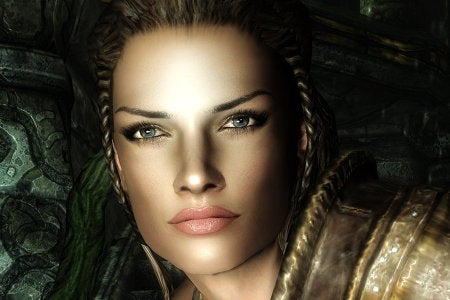 UPDATE: Bethesda has confirmed that a Skyrim PC high-res texture pack is now available for free download from Steam, alongside the Creation Kit.
To run it, you'll need Windows Vista or Windows 7, a minimum of 4GB of system RAM and a DirectX 9.0c compatible NVIDIA or AMD ATI video card with at least 1 GB of RAM and the latest drivers.
ORIGINAL STORY: Is a high-res PC texture pack for The Elder Scrolls 5: Skyrim the "special surprise" developer Bethesda teased last week?
A NeoGAF sleuth has spotted a recently-added reference to a "HighResPack" in the game's Steam registry.
Bethesda marketing man Pete Hines announced on Friday that the impending Creation Kit update would include a little extra something, but refused to say what.
Not long until we find out for sure - Hines just Tweeted that the pack should be ready for download any moment now.