Skyrim PC Creation Kit release date announced
Plus, Bethesda promises "special surprise".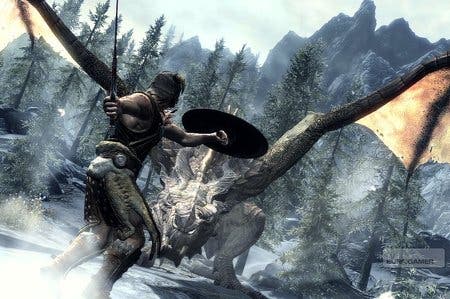 The PC Creation Kit for The Elder Scrolls 5: Skyrim arrives on Steam next Tuesday, developer Bethesda has announced.
A Tweet from marketing man Pete Hines earlier today read:
"For our Skyrim PC fans, the Creation Kit is on track for release on Tuesday. And, we also have a special surprise with it. #whatcoulditbe!?"
Place your bets.
As detailed on the Bethesda Blog earlier this week, when it does go live you can download the pack from the Tools tab in Steam.
Take a look at the trailer below for more on what to expect.
Also on Bethesda's to-do list is a console release for the keenly-awaited 1.4 update, which should hopefully fix lag issues that have tormented many PlayStation 3 patrons. It's apparently been submitted to platform holders for approval so should be available some time next week.