Skullgirls to get a new character following record-setting Indiegogo campaign
Cruises past $150K goal in less than a day.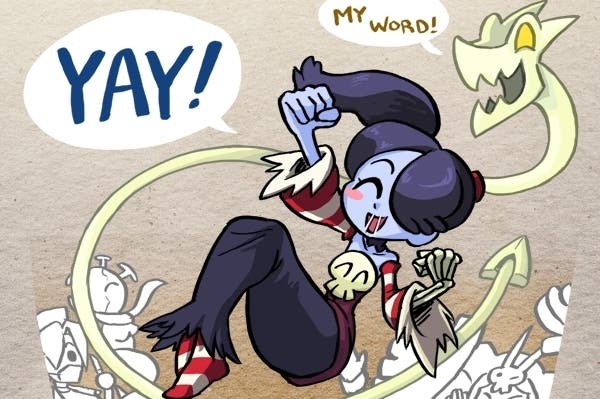 Skullgirls developer Lab Zero Games will be adding a new fighter, Squigly, to its roster following a record-setting Indiegogo campaign that raised over $150,000 in a day. Currently the total comes to $183,292 with 29 days to go before the 27th March deadline.
Lab Zero - formerly Reverge Labs - was put in a precarious position as it was laid off from publisher Autumn Games last June. This left the team with its Squigly DLC a third complete and it really wanted to release it to the public, not to mention keep the team together. And thus the Indiegogo campaign was born.
Squigly will be a free download across all platforms for three months. After that, the price will increase to $5.
$150K might sound like a lot of money for one character, but Lab Zero listed a detailed breakdown of how much it would cost and assured everyone that this is actually cheap for adding in a new characters as the entire game only cost $1.7 million and Filia was already complete before it received that funding. Over half of the budget would go towards employing eight people for 10 weeks and contracting animators.
"The only reason it's even this cheap is because she's already partially complete, and our staff have volunteered to take pay cuts to try and increase the odds of meeting our goal," wrote Lab Zero on its Indiegogo page.
The campaign has already sailed past its first stretch goal at $175K, ensuring a story campaign and new stage for Squigly. At $375K the bloated fighter Big Band will join the roster, and at $600K a new character will be added that backers will vote on. All future DLC will follow the free launch model of Squigly that will increase to a modest price after a set period of time.
Curiously, Lab Zero already has two sequels worth of character designs planned and for every $20,000 the campaign raises, a new design will be unveiled and added to the candidate list players can vote on.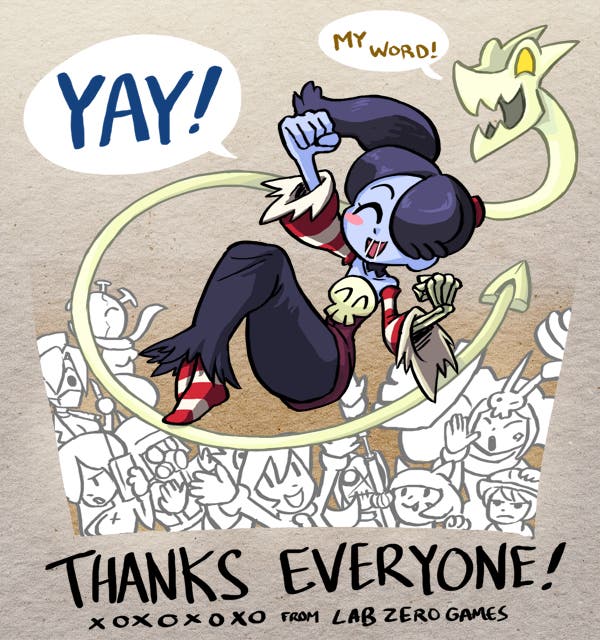 Those who pledge $5 will receive a Skullgirls desktop background and $10 donations will grant backers a digital soundtrack too. Interestingly, all 24 $1000 rewards for the chance to work with the developer to put themselves in the game - along with a bunch of other swag - have been claimed. It look like Skullgirls fans are a really dedicated crew.
Elsewhere, Lab Zero is still working on a Skullgirls PC port courtesy of publisher Marvelous AQL