Skullgirls is free to play on Steam this weekend
Or purchase it 80 per cent off.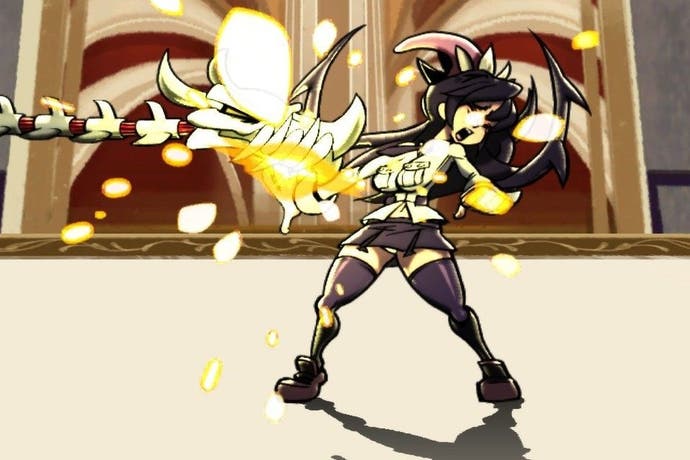 Stylish fighting game Skullgirls is currently free to play on Steam for the next four days.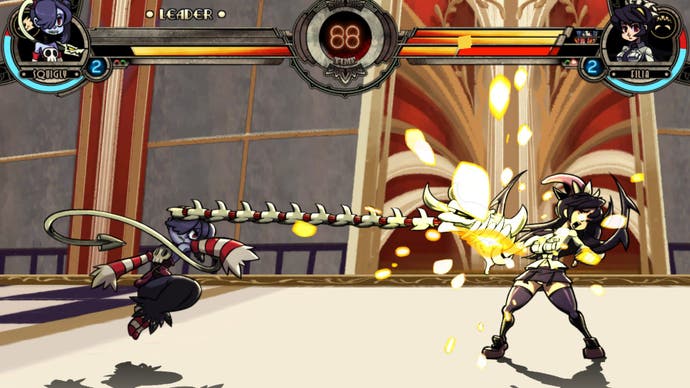 The offer expires on Sunday at 10pm UK time.
It's also 80 per cent off to buy until 8th June, with a current price of £2.39 / $2.99.
This 80 per cent off discount applies to all of the game's DLC as well, bringing four of its five add-on characters to £0.79 each, while Beowulf is free. Thus you could snag the complete Skullgirls for £5.55 / $6.95.
Eurogamer contributor Simon Parkin called Skullgirls "a welcome addition to the genre's bustling roster" in his review upon its launch in 2012. Since then Lab Zero Games' fighter has only expanded due to a dedicated fanbase and a crowdfunding campaign following the developer's parent company axing the small team shortly after the game's launch.