Skullgirls 2nd Encore gets a new character in 2021
Annie!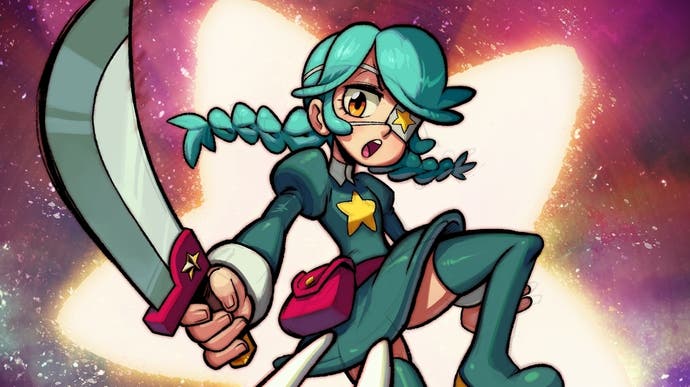 Skullgirls 2nd Encore is getting a new character in 2021.
Annie of the Stars was developed for Skullgirls Mobile, and arrives on that version of the 2D fighting game alongside the upcoming 4.4 update within the next couple of months.
But Annie is also coming to Skullgirls 2nd Encore next year.
"The amount of animation and design work needed to develop a character for mobile is only 60-70 per cent of the work needed for a full 2nd Encore character (not accounting for all of the overhead that comes with a new content release for consoles)," Hidden Variable, Lab Zero, and Autumn Games explained back in February 2020.
"As such, although we're obviously a LOT closer to doing so than if we hadn't made a new character for mobile, there's still a fair amount of work that would be necessary to make them 2E-ready."
It seems the various companies involved have run the numbers and came up with a positive for a new character for Skullgirls 2nd Encore.
"All of us at Hidden Variable collaborated closely with the whole team at Lab Zero to help make Annie a reality. While we went into this process knowing that her mobile release was top priority, we also went out of our way to ensure she was ready to take the stage on 2nd Encore when the time comes."
The question is whether Annie will be followed by subsequent new characters:
"We'll see! We would LOVE to have Annie simply be the first of many new Skullgirls characters, but - frankly speaking - a lot will depend on how well her launch on mobile and 2nd Encore performs.
"If all goes well, hopefully we'll have plenty of additional exciting news to share in the future!"
The original Skullgirls launched back in May 2012 on the PS3 and Xbox 360, before a PC version came out in 2013. Skullgirls Encore came out on PS3 and Xbox 360 in 2014. Then, Skullgirls 2nd Encore launched on PS4 in July 2015, with a PlayStation Vita and PC version coming out in 2016. The Nintendo Switch version came out in October 2019.