Silent Hill HD Collection patch canned for Xbox 360
"Due to technical issues and resources."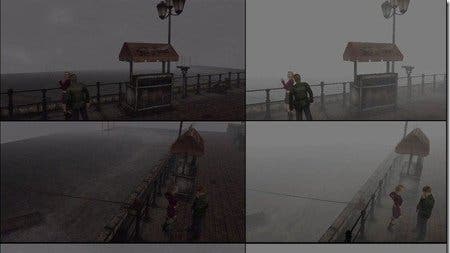 The hugely criticised HD ports of Silent Hills 2 and 3 that appeared in the series' HD Collection will not be patched on the Xbox 360, Konami has announced.
According to Konami, the patch was "cancelled due to technical issues and resources."
Upon following up, Konami also added "timing" to its list of reasons.
This is particularly odd as the PS3 version was patched last month.
On both platforms the games suffered numerous bugs affecting the audio, framerate and visual effects. Konami later admitted that it had been ported from incomplete code and at one point Silent hill 3 protagonist Heather was blue.
The games' original art director Masahiro Ito called the conversion "poor" and wrote "OMG!" when he learned that images he'd seen from it were taken from the retail release.
Konami "apologises to any players who are continuing to experience these issues on the Xbox 360 sku."
Our Johnny Minkley called it "very sloppy in places," and "inexcusably inattentive in others," and scored the Silent Hill HD Collection a 5/10 in his review.