Shroud of the Avatar gets Steam Early Access release date
Play Richard Garriott's new RPG next month.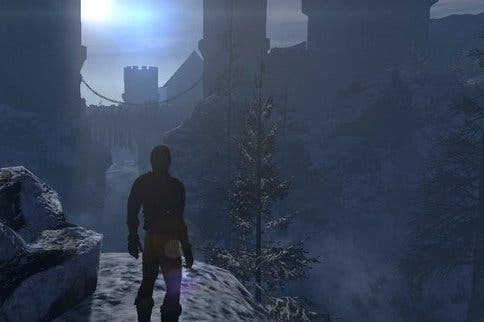 Shroud of the Avatar will release on Steam Early Access on 24th November, developer Portalarium has said.
This is the crowd-funded new role-playing game from the brain of Ultima, Richard Garriott.
Backers have been testing Shroud since December last year with increasingly feature-complete releases made available at weekends. The latest build arrives this weekend and includes, among many other things, player advancement.
Shroud takes the principles of Ultima and Ultima Online and re-imagines them as a single-player and online multiplayer world. There are no character classes, just skills; there are player-owned towns and a player-run economy; and there's PVP - plenty of PVP.
New ideas include a 'deck of cards' style combat system, wherein your selected combat skills are cards and have a random chance to appear for use during fights. Deck customisation, and all the modifiers that go with it, should keep you busy.
Shroud of the Avatar: Forsaken Virtues - this first release - is one of five planned chunks of storied content. It represents 40 hours of story, apparently. I guess the other chunks will behave in a way similar to expansions in other MMOs.
There's more information to delve into on the Shroud of the Avatar website.