Second Call of Duty player sentenced to prison following fatal swatting incident
19-year-old to receive 15-month jail term.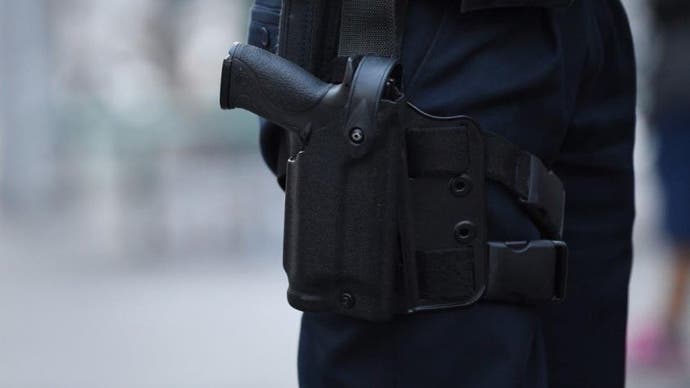 A second Call of Duty player has been sentenced to prison following an incident in 2017 in which an innocent bystander was shot and killed by police in response to a swatting call.
According to previous reports, the call was placed following an argument between Casey Viner, then 18, of Ohio, and Shane Gaskill, then 20, of Wichita over a $1.50 (around £1.20) wager in an online Call of Duty game. During the disagreement, Gaskill reportedly dared Viner to swat him, deliberately providing an old address rather than his current one. Viner then passed the address to Tyler Barriss, then 25, who proceeded to place the hoax call with police, claiming an armed gunman was on the premises, with two hostages and another already shot dead.
As a result of that call, an armed police response unit visited Gaskill's previous address and opened fire when the house's current occupant, 28-year-old Andrew Finch, answered the door. Police later claimed Finch "unexpectedly dropped his hands" during the incident, leading responders to believe he was reaching for a weapon. Finch, who was unarmed, died in hospital, but the officer responsible for the shooting was not charged.
Barriss pleaded guilty to multiple charges during a court hearing last November, and was later sentenced to 20 years in prison. Now, according to the Associated Press, 19-year-old Viner has been given a 15-month sentence by the court for his role in Finch's death, and has been prohibited from playing video games for two years after that sentence is over.
While Viner and Gaskill initially pleaded not guilty to charges, Viner, who had just turned 18 at the time of the incident, opted to change his plea in April, hoping to avoid a prison sentence. Prosecutors and defence lawyers reportedly recommended a sentence of two years on probation in their plea agreement, but US District Judge Eric Melgren opted for a prison term, explaining, "We impose sentences not only for what people intend, but what happened".
Gaskill struck a deal for deferred prosecution that, according to the Associated Press' report, could allow the charges against him to be dropped.