Call of Duty: WW2's next DLC pack adds a Tesla Gun and super soldier serums
I understood that reference.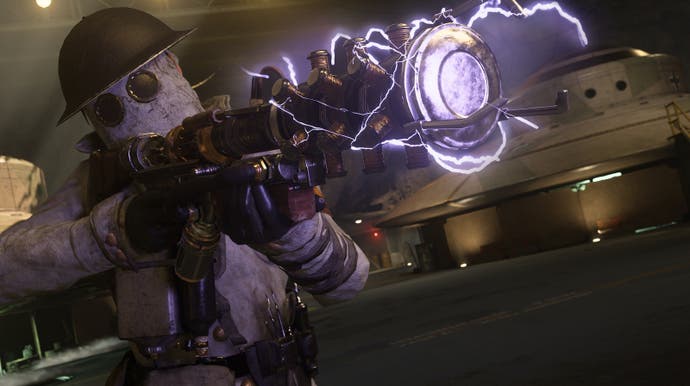 Sony's announced the next DLC pack for Call of Duty: WW2, titled Shadow War - and it adds some stuff players did not expect.
Operation Arcane is the name of the new War mode mission, and it gives players the chance to use a Tesla Gun as well as inject themselves with super soldier serum.
It's set deep within a secret enemy research facility in the Austrian mountains. The Allies have to infiltrate the lab, steal the enemy secrets and schematics and destroy the classified tech in a hanger packed with UFOs.
It sounds pretty out there compared to the previous non-Nazi Zombies Call of Duty: WW2 content. One of the serums, for example, gives you a sword and you have five times your normal health.
"Thematically for this pack, we wanted to push the fiction as far as we could, have a lot of fun with it, and give the player a sense of creativity as they play," said Matt Abbott, lead multiplayer environment artist at Sledgehammer Games in a post on the PlayStation blog.
Elsewhere, Shadow War adds three new competitive multiplayer maps: Airship, Chancellery and Excavation.
Airship is set in a secret enemy base high in the Alps. You fight for control of a docked zeppelin, with a narrow cliff pass to contend with.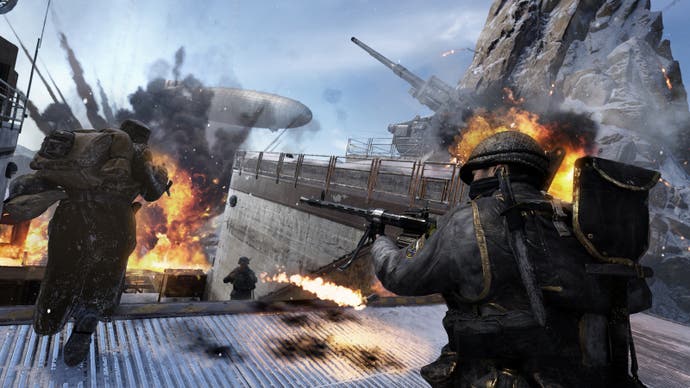 Chancellery is a night-time map set in a French Chancellery, with a main courtyard to fight over.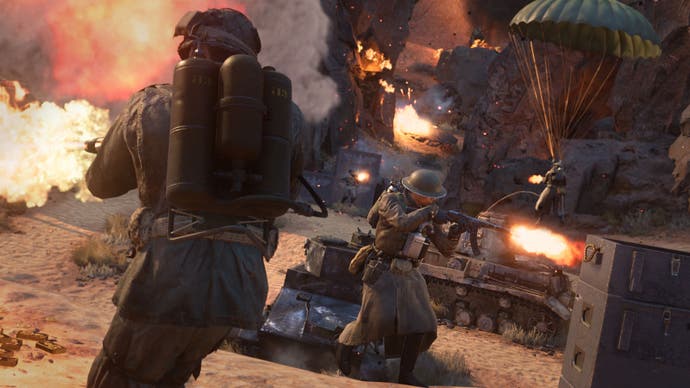 And Excavation is set in an Algerian mine, with the fighting revolving around stockpiled priceless art and gold and the dunes of a tank graveyard.
And finally, Shadow War concludes the Call of Duty: WW2 Nazi Zombies experience with Frozen Dawn. Shadow War launches first on PlayStation 4 on 28th August (expect it around a month later on PC and Xbox One).
It's worth noting there's map access for those who don't own Shadow War. If you're a Season Pass owner, you can create an in-game party, act as party leader then invite friends who do not own the Season Pass or Shadow War to play with you on the new Shadow War maps and the new War Mode mission from 28th August to 28th October, which is cool.