Sea of Thieves open beta mentioned in latest datamine
Hurry up, we're starboard.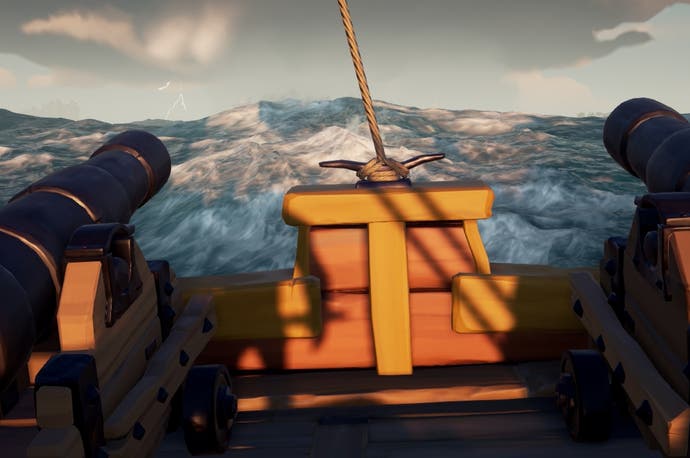 The currently inaccessible Sea of Thieves has been updated again and datamined again, and this time there's reference to an open beta - something which hasn't yet been officially announced.
The Order of Souls was mentioned in conjunction with the open beta, according to the Sea of Thieves subreddit, suggesting we will be able to run quests for this faction during it.
The Order of Souls, we know from a previous official video, will be one of three factions in Sea of Thieves. The other two factions are the Gold Hoarders, which were in the recent closed beta, and the Merchants' Alliance, which will send us off collecting snakes, chicken and pigs.
The Order of Souls, on the other hand, appears to revolve around the more mysterious realms of magic, and will send us to battle undead pirate captains for their skulls.
The latest datamine mentioned something called a "PirateGenerator", too, and customisation options tied to it. If this is how we create our characters, I wonder how much freedom it will give?
Elsewhere in the datamine was mention of a Legendary Tavern, which ties into the Legendary Hideout mentioned in a previous Sea of Thieves datamine. What is this place - or, more to the point, where is it?
The Sea of Thieves closed beta created quite a stir earlier this month. I wrote about the pleasure of sailing alone in Sea of Thieves, and Edwin wrote about sinking other ships in Sea of Thieves, the brute. But for both of us there were big questions hanging over how Rare would bulk the experience out. To that end we visited Rare, and we will tell you everything we learned when the embargo lifts this coming Tuesday, February 13th.