Sea of Thieves is not free-to-play, Rare confirms
"If we're still adding to this game in five years I'll be very happy."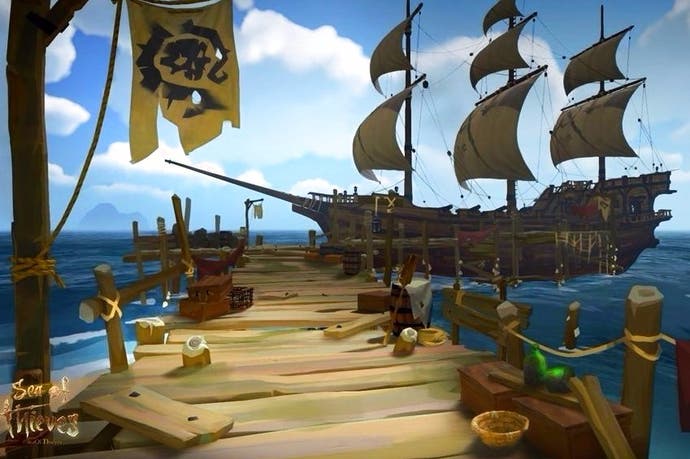 Rare's mysterious shared world pirate game was first shown off at E3 last year via a brief snippet of in-engine footage. The teaser posed more questions than it answered - chief among them, for many, was how the game would be monetised.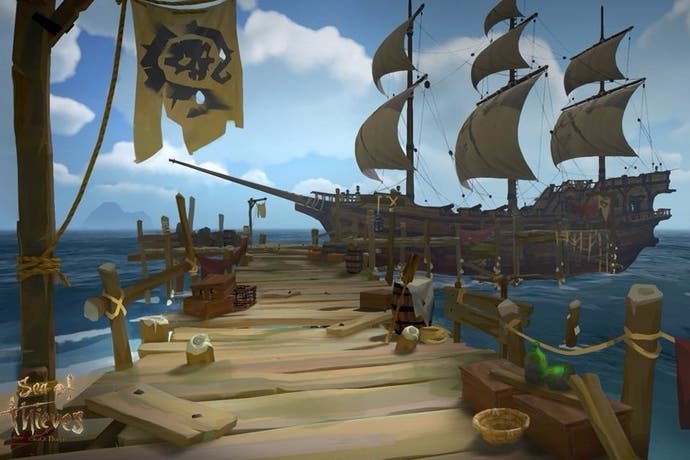 Job listings with experience in free-to-play business models were spotted among fans, who also pointed to the game's online massively multiplayer nature as evidence Rare was planning to monetise Sea of Thieves with free-to-play mechanics or in-game transactions.
Now, at E3 2016, Rare has finally laid the matter to rest. Sea of Thieves is not free-to-play.
"We've done a lot of thinking around the business model," veteran Rare employee and Sea of Thieves design director Gregg Mayles told Eurogamer yesterday.
"One thing I can tell you is it's not free-to-play. We didn't say anything last year and then some people made stuff up, y'know, 'it looks free-to-play!' But we can clear that up - we will not be free-to-play."
Microsoft has experimented with the big budget free-to-play business model for a number of its own titles, to varying degrees of success. Killer Instinct was released as a free-to-play experience and is now entering its third year. But other free-to-play experiments such as Project Spark and Lionhead's Fable Legends have now been abandoned - the latter before it was even given a formal release.
Fable Legends is perhaps the best comparison with Sea of Thieves. A big-name British studio, an ambitious multiplayer concept. Microsoft - and Lionhead - will be keen not to follow in the same footsteps.
As for how Sea of Thieves will be monetised after its launch early next year, Rare is unwilling to say. But it is clear from talking with the team that Sea of Thieves' opening release state is designed to be just the first step for the game and its world of piratey players.
"Right from the start, we didn't want to be this single shot release where we launch the game and say 'thank you very much'," Mayles concluded. "If we're still adding things to this game in five years I'll be very happy."