Scalebound reveals first gameplay, four-player co-op
Due "holiday 2016".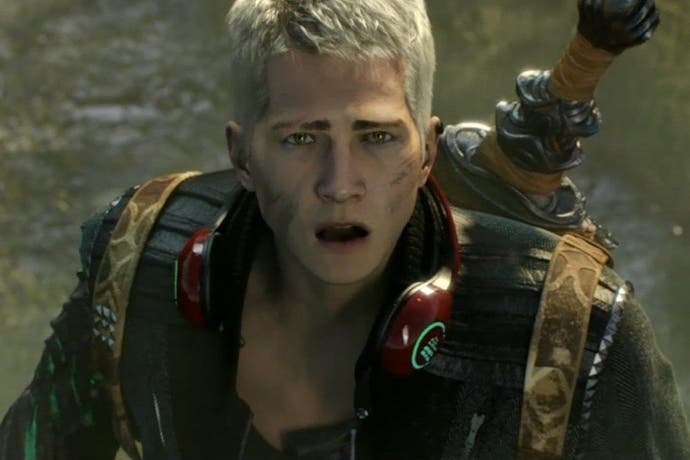 Bayonetta and Okami director Hideki Kamiya has revealed the first gameplay footage of Platinum Games' upcoming Xbox One-exclusive Scalebound at Microsoft's Gamecom 2015 press conference.
Due "holiday 2016", Scalebound will feature a large world players can explore either on foot or atop their dragon partner.
Furthermore, the developer revealed that the game will feature four-player co-op in which each player comes equipped with their own big-ass dragon.
Looking at the early gameplay footage, this appears to be a hack-and-slash affair in which our headphone-sporting young man protagonist wards off a series of knights with a mix melee and ranged combat with his sword, bow and dragon. Players will be able to issue commands to their fire-breathing buddy.
A boss battle with a giant mantis shows how things get when two colossal beasts start ripping into each other. We also get a glimpse of the game's HUD, which looks very similar to Bayonetta's. Oh, and you can turn into some sort of half dragon man, which is always good fun.