Scalebound director sorry game's cancellation "let fans down"
"I'll work extra hard."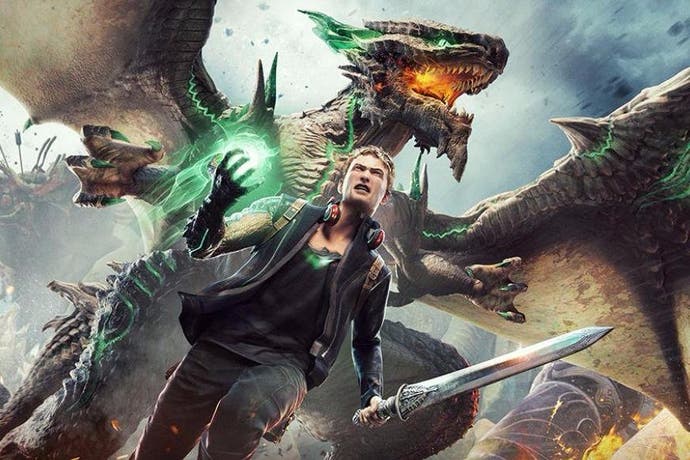 Hideki Kamiya, director of the now-canned Xbox One exclusive Scalebound, has apologised to fans he feels have been let down by the game's cancellation.
The straight-talking Twitter user had been uncharacteristically silent on social media since late December. Today he broke that silence, after a Platinum Games blog post acknowledged this week's bad news.
Eurogamer broke the news Scalebound was no longer in development on Monday evening. A Microsoft statement confirming the game's cancellation swiftly followed.
As you may have already heard, Scalebound has unfortunately been canceled. I'm very sorry to everyone who was looking forward to this game.

— 神谷英樹 Hideki Kamiya (@HidekiKamiya_X) January 11, 2017
Sorry to bring you such bad news at the start of the year. All I can do for you is to promise to keep delivering fun games.

— 神谷英樹 Hideki Kamiya (@HidekiKamiya_X) January 11, 2017
I'll work extra hard to never have to let you down like this again, so I hope you will keep watching over us in the future too.

— 神谷英樹 Hideki Kamiya (@HidekiKamiya_X) January 11, 2017
Platinum boss Kenichi Sato had this to add, via the aforementioned blog post:
"We're sorry to say that on January 9, 2017, Microsoft Studios announced the cancellation of Scalebound. We are very disappointed things ended up this way, especially since we know many of our fans were looking forward to this game as much as we were.
"Going forward, we will strive to continue delivering high-quality games to you, starting with NieR:Automata in March, and including products like Granblue Fantasy Project Re:Link and Lost Order in the future.
"We will keep working hard to meet your expectations and we look forward to your continued support!"
In other Twitter posts, Kamiya publicly scoffed at the idea that the project had gotten too much for him, and apologised for such a sad update to start the new year. "Let's reset sorrow," he wrote.
It looks as if Kamiya had been expecting a backlash against the cancellation - which Eurogamer sources suggest was due to the game missing a major milestone at the end of last year, after the pressure of production forced multiple senior team members to temporarily step away from the project.
Instead, Kamiya concluded, he was grateful for fans' words of kindness:
I thought I would get lots of savage messages, but in reality I'm getting lots of warm messages. Thank you.
(´;_;`)

— 神谷英樹 Hideki Kamiya (@HidekiKamiya_X) January 11, 2017