Sources: Microsoft and Platinum part ways on Scalebound, development ceased
UPDATE: Microsoft confirms the game's cancellation after four years of work.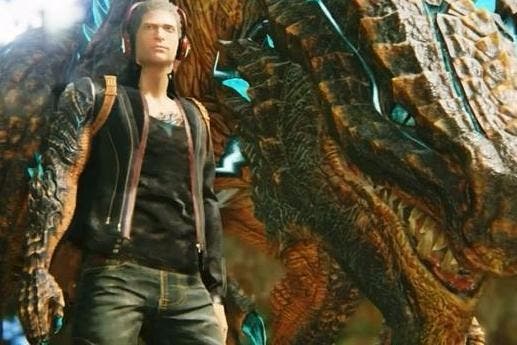 UPDATE 09/01/2017 8.34pm: Microsoft has confirmed to Eurogamer that Scalebound has been cancelled.
Herein lies its official statement on the matter:
"After careful deliberation, Microsoft Studios has come to the decision to end production for Scalebound. We're working hard to deliver an amazing lineup of games to our fans this year, including Halo Wars 2, Crackdown 3, State of Decay 2, Sea of Thieves and other great experiences. For more information on our 2017 plans, please visit: http://bit.ly/2i1E5bV."
ORIGINAL STORY 09/01/2017 7.30pm: Development of Xbox One exclusive Scalebound has ceased after more than four years.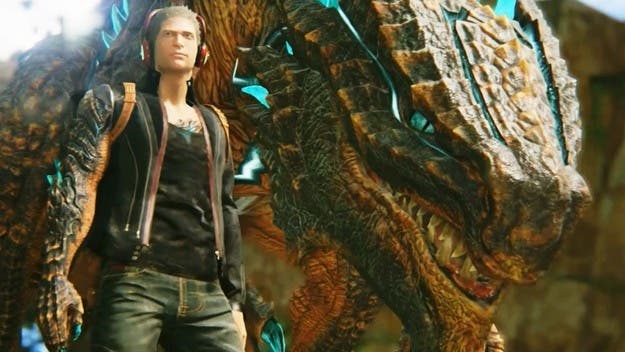 Multiple sources have confirmed to Eurogamer that Microsoft and developer Platinum Games have parted ways on the project, and that work concluded before the end of 2016.
This tallies with a just-published Kotaku report which states the game is currently in trouble, and possibly cancelled.
Scalebound was last seen in public back at Gamescom 2016 in August. Since then, the relationship between Microsoft and Osaka-based developer Platinum Games dramatically soured.
Work on the game took a serious knock last autumn, Eurogamer sources say, when several senior members of the development team were forced to take a month away from the pressure of the project's heavy workload.
These project members then returned, but Scalebound was now behind schedule. With continuing issues surrounding the game's engine and overdue deadlines, the decision was made that the project could no longer continue.
It's unclear whether Scalebound could still be revived by Platinum, but as we understand it, work on the project as we know it has now concluded. Eurogamer has asked Microsoft for comment.
Scalebound was the brainchild of Resident Evil 2, Devil May Cry, Okami and Bayonetta director Hideki Kamiya.
Originally announced via an eye-catching cinematic trailer back at E3 2014, it wasn't until Gamescom 2015 that Microsoft narrowed down an initial release window of "holiday 2016". In January last year, Microsoft pushed this release date back to a vague "2017" placheholder.
Early work on Scalebound dates back far further, however. Platinum had plans for one version of the game as early as 2006, Kamiya previously told Eurogamer. Another attempt was made to pitch it to publishers after the 2009 release of Bayonetta.
It wasn't until 2013 that work began on Scalebound as we know it, after Kamiya completed work on Wii U exclusive The Wonderful 101 for Nintendo.
Scalebound was to have starred a human protagonist (controlled in third-person) and a dragon sidekick (controlled in first-person). The latter could be given guidance to move or attack, or could be controlled directly.
It had a large open-world, four-player co-op and "the biggest boss fight Platinum has ever done". It was also coming to Windows 10, Microsoft announced last year.
When we last saw Scalebound, back at Gamescom, it looked in promising shape. Kamiya and producer Jean-Pierre "JP" Kellams were in good spirits. The pair joked with us about Kamiya's notoriously spiky Twitter persona.
I asked at the time what would come next - Scalebound 2 or Bayonetta 3? "We're guns for hire," Kamiya responded. And once again, they are.