Rocket League's Halloween event starts next week, gets Stranger Things tie-in
Byers beware.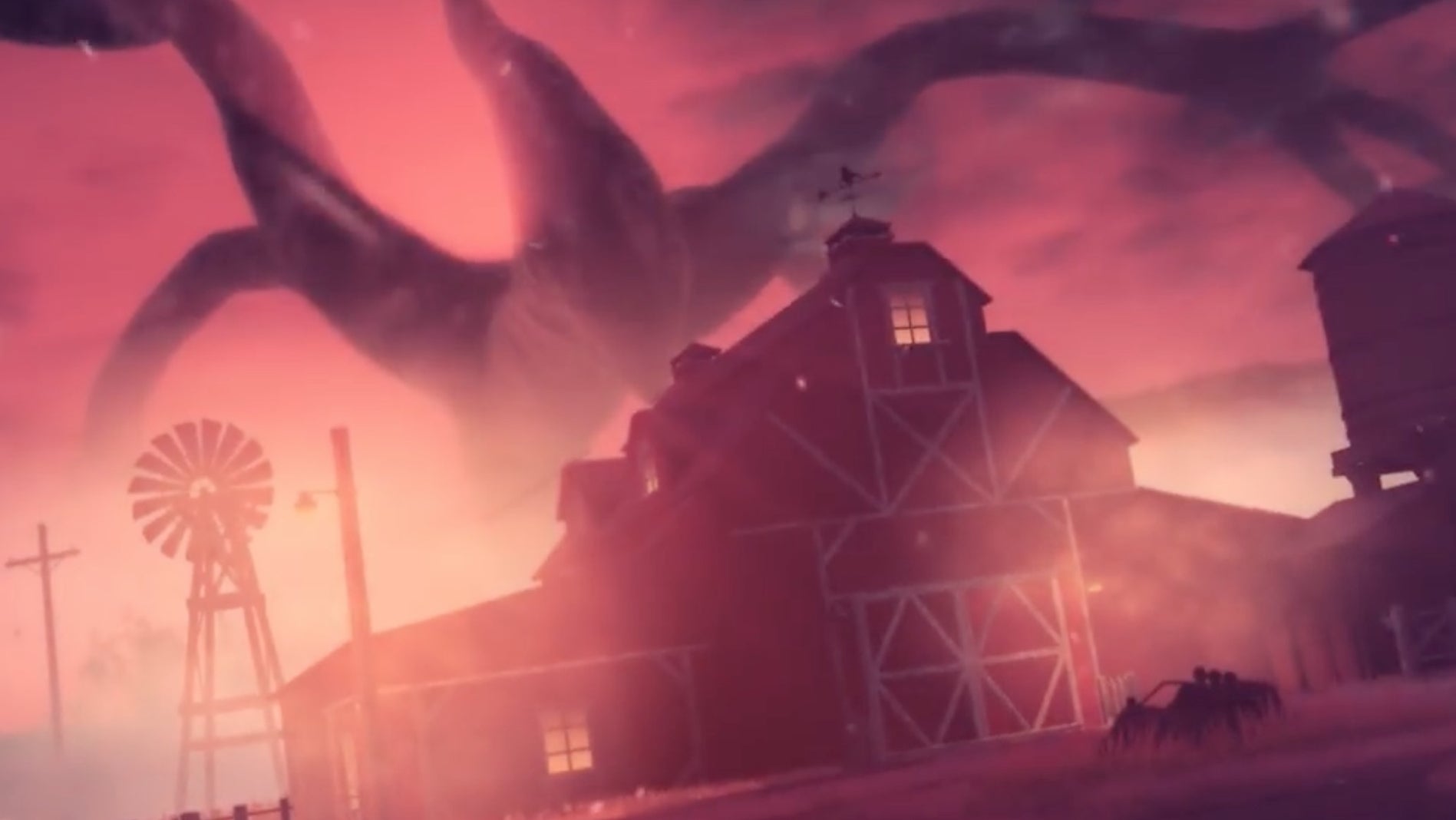 As is now tradition, Rocket League is poised to unleash its annual Haunted Hallows event for this most spooky of seasons. However, the four-wheeled footie game's Halloween celebrations are getting a bit of a shake-up this year, thanks to a special Stranger Things tie-in.
Rocket League's latest Haunted Hallows event kicks off next Monday, 14th October, and will once again see players battling it out on the pitch to earn Candy Corn, which can be used in the seasonal store to unlock autumn-inspired items.
According to developer Psyonix, this year's tie-in with Stranger Things will manifest in an additional range of unlockable items, all inspired by the Netflix show, and a specially spooked-up version of Rocket League's Farmstead arena. This will see the stage receive an Upside Down makeover, including blood red skies and the imposing form of the Mind Flayer - both of which, along with a few of the promised seasonal cosmetics, can be seen in the trailer below.
Haunted Hallows' full list of Stranger-Things-inspired event items are as follows:
Camp Know Where Topper
Demogorgon Player Banner
DEMOgorgon Player Title
Hawaiian Hopper Decal
Scoops Ahoy Avatar Border
Starcourt Wheels
Stranger Things Boost
The Halloween event comes to a close on 11th November, but Psyonix notes that players will have an additional three days in which to spend their Candy Corn in the Event Store.
That's not quite it for Rocket League's October update, however; Psyonix has also announced a number of other new features coming next week, including changes to make it easier to party-up with teammates following a match, a team-coloured meter boost, and a quick-play button, all outlined in more detail in the developer's recent blog.
Then, as announced back in August, December will see Rocket League ditch its paid, randomised loot boxes, replacing Crates with a new monetisation system.