You can grab Ring Fit Adventure for only £50 right now
Switch up your workout routine with this offer from Currys and John Lewis.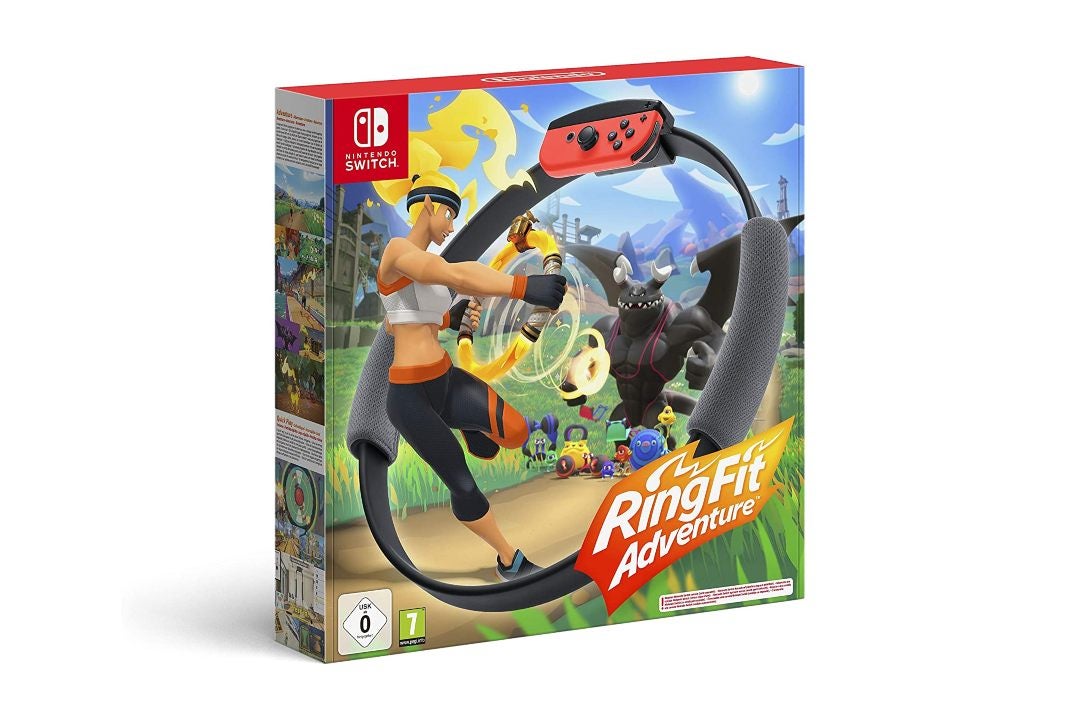 Hitting the gym in the new year isn't for everybody and you needn't feel pressured to buy a gym membership that you probably won't use. If you want to get more active this year and don't want the hassle or expense of monthly gym payments (or joining fees), the Ring Fit Adventure on Nintendo Switch is a great alternative.
Not only can it motivate you to add more exercise into your daily routine, it's also a one-time purchase with no guilt if you decide to take a break from it. Working out in the comfort of your home is also a big plus.
Nintendo's quirky at-home exercise game combines real-world exercises with an RPG battle system, along with a bunch of mini-games. It makes challenging workouts fun and enjoyable. A personal fave is the music mode, which lets you exercise in time to the beat of songs from The Legend of Zelda: Breath of the Wild, Super Mario Odyssey, and other beloved Nintendo tracks.
Right now you can pick up a copy of the game for £50 from Currys with code SWNEXTDAY and John Lewis. It would usually set you back somewhere around the £57/£60 mark. We have seen it cheaper before for £47.20, but £50 is one of the lowest prices we've seen since Black Friday.
If you don't already own a Nintendo Switch, you can currently pick up a bundle with the console and Ring Fit Adventure for £304 at Currys - when using the code FNDDGAMING at the checkout.
Another affordable workout game worth checking out on Nintendo Switch is Fitness Boxing for just £18.99 at Argos and its sequel: Fitness Boxing 2 for £31.99 at Argos. And if you're looking for a game to simply get your body moving and your heart pumping on other consoles, Just Dance 2022 is down to 29.99 at Amazon right now. Just Dance 2021 is under £20 on Xbox, PS4 and PS5 at Amazon, and under £20 on the Nintendo Switch at The Game Collection.
You can find even more of the best Nintendo Switch deals right here or give Jelly Deals a follow on Twitter for updates on all the top offers during the week.