Rift iOS app goes live
Free download offers minigames, chat, event alerts.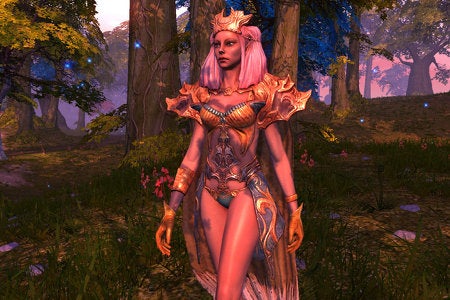 A free beta version of a Rift iOS app has just gone on the App Store, developer Trion Worlds has announced.
Playable by anyone with an account for the popular MMO, the app offers various social features, including real time chat with friends and guild mates. There are also a number of mini-games included - titled Planar Invasion, Crafty Critters and Shinies - with loot, crafting materials and artifacts up for grabs.
Finally, the app gives you an alert when a Zone Event is getting underway on your shard.
An Android release will follow later this month, with the finished app expected on both devices sometime in the next couple of months.