Release date for Rift's first and meaty expansion Storm Legion
Can it put the fantasy MMO back on the map?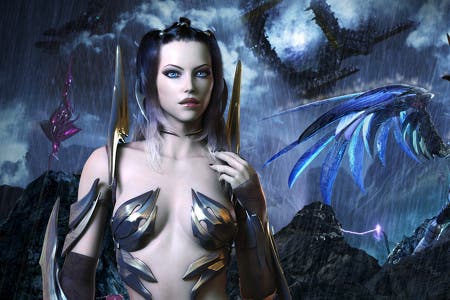 Since Rift launched and we all clapped appreciatively, a little surprised at how accomplished this MMO out of nowhere was, giants like Star Wars: The Old Republic and now Guild Wars 2 have come along.
Rift isn't standing in the limelight any more, but Trion's trying bloody hard to get back in it.
That "bloody hard" equates to Storm Legion, the game's first expansion, which will be released 13th November, Trion today announced.
(World of Warcraft expansion Mists of Pandaria will be released 25th September.)
Storm Legion's got two new content-packed regions that triple the size of the existing Rift game world.
The game's level cap's going up, there's a kind of player housing, and there's much more stuffed in besides. On top of that, the original Rift game is included for free. Most MMO expansions expect you to own the original game.
Could it be enough to nudge Rift back to prominence?
Your options for buying Storm Legion are two:
Standard Edition £24.99. This gets you the game, a Storm Warden's Cape and early dungeon access to a world event that happens in mid-October
Storm Legion Infinity Edition £34.99. This gets you a a personal porticulum transporter, a very fast Cyclone Mount and a little pet called a Mini Regulos.