Revolution announces Broken Sword 5 Kickstarter
Wants $400,000 to finish brand new 2D adventure game.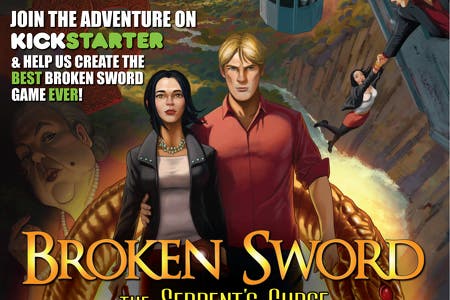 Revolution Software has announced Broken Sword 5 with a Kickstarter designed to raise money to finish the game.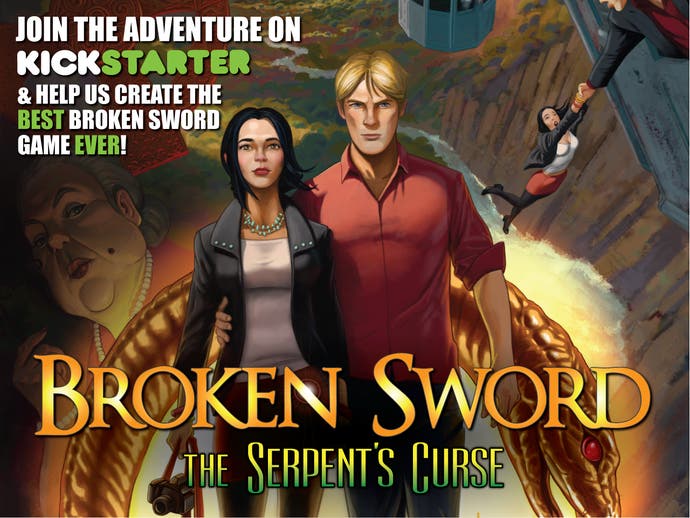 Broken Sword: The Serpent's Curse reunites George Stobbart and Nico Collard in a new 2D adventure (the characters are modelled and animated in 3D but rendered in 2D). Pledge $15 and you'll get a digital copy of the game and bonus material. Higher tier rewards include original Broken Sword artwork, signed game design documents, personalised drawings from the art team, personalised messages from the game's actors, a mention in the game, merchandise and an invitation to the project wrap party in one of the game's locations. Revolution calls for $400,000 on the crowd funding website.
With the money Revolution will be able to polish off and release Broken Sword 5, already six months into production, without the interference of a publisher. Without it, the UK studio will need a publisher's help.
"There are two types of Kickstarter project," Revolution chief Charles Cecil told Eurogamer. "There's the totally speculative one. I wanted to go to the fans who are getting very excited and are making a lot of noise. But I wanted to go with something. I wanted to say, this is what it would look like, these are some of the story elements. We're about halfway through production. What it isn't is speculative. What we're saying is, you can see what you're going to get. If you want to support us, then please do.
"If we do get Kickstarter support then we will be able to stay totally creatively independent and we will work closely with the fans, having a high respect for their feedback. If we don't get the Kickstarter then we will have to pursue other routes, which won't be as good for the game, and certainly won't be as good for Revolution."
All being well, Broken Sword 5 will release during the first quarter of 2013 for PC, Mac, iPhone, iPad and Android devices. Revolution is keen on a console version, but is at the behest of the console manufacturers.