Everything Broken Sword developer Revolution has done in one 25th Anniversary Collection
In Cold Blood! Beneath a Steel Sky! Lure of the Temptress! More!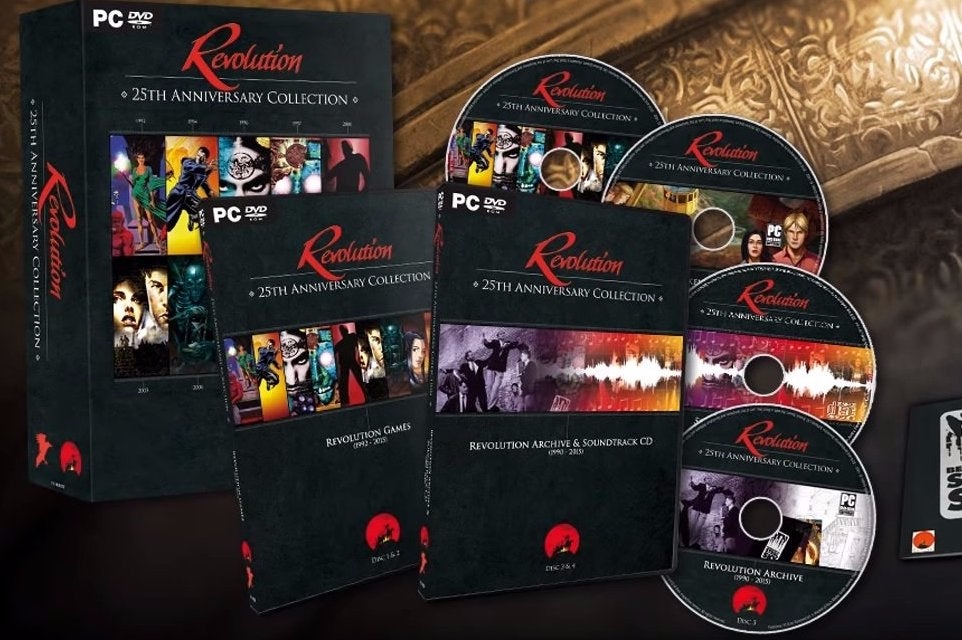 Revolution, the developer of adventure games Broken Sword and Beneath a Steel Sky, is celebrating its 25th birthday with the release of an anniversary box set.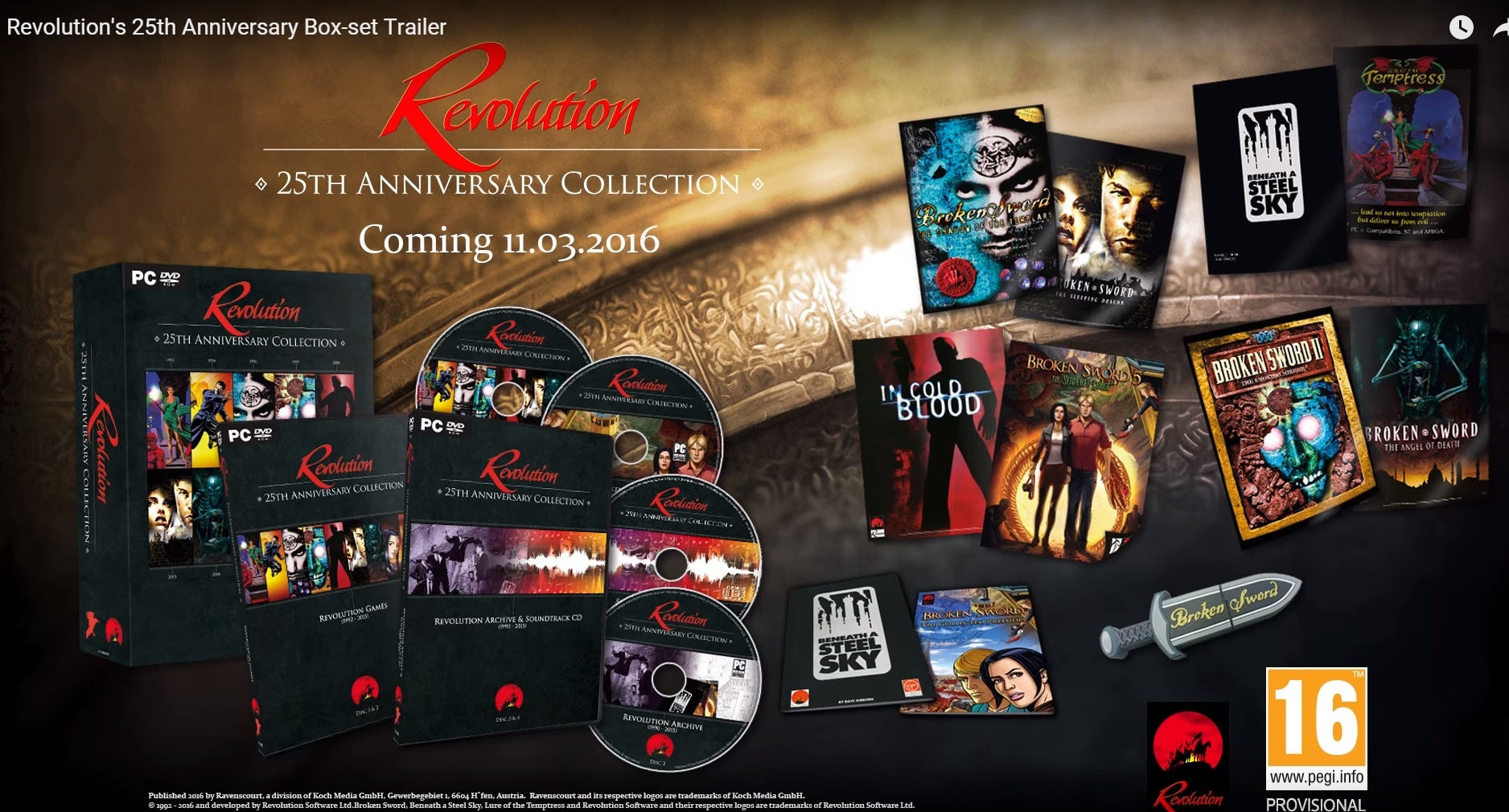 Revolution: the 25th Anniversary Collection comes out on 11th March 2016 for PC priced £29.99. It includes all of Revolution's games as well as comic books, posters, audio tracks and loads of behind-the-scenes making-of gubbins.
Here's everything in the box:
Revolution's full catalogue of adventure games:
Broken Sword 1 - Shadow of the Templars
Broken Sword 1: Director's Cut
Broken Sword 2 - the Smoking Mirror
Broken Sword 2: Remastered
Broken Sword 3 - the Sleeping Dragon
Broken Sword 4 - the Angel of Death
Broken Sword 5 - the Serpent's Curse
In Cold Blood
Beneath a Steel Sky
Lure of the Temptress
Comic Compendium for Broken Sword 1, 2 and 5 by Dave Gibbons and Angus McKie
Beneath a Steel Sky Comic by Dave Gibbons
4 double-sided Posters
Broken Sword USB Stick with the Soundtrack of all games (soundtrack also included on DVD)
Audio CD with selected tracks of all Soundtracks
Exclusive Interactive Timeline with 25 years of behind-the-scenes assets and information, as well as six episodic documentary movies covering the 25-year history of Revolution and its games.