Retro-bit's Sega deal has us fantasising about a Dreamcast mini
Or a Saturn mini, or even a Mega Drive mini.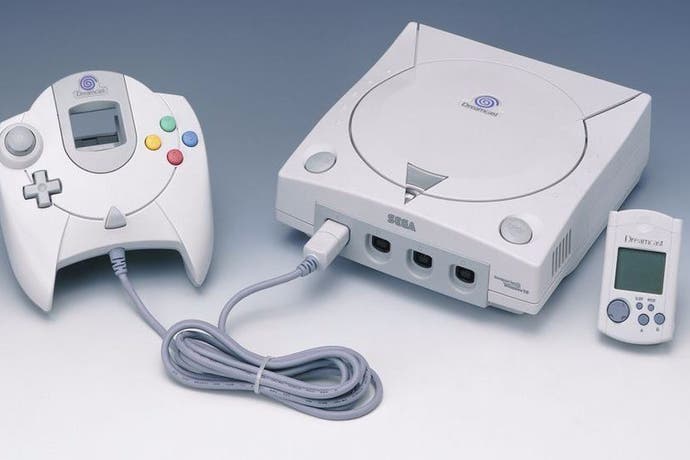 Retro-bit, a big name in retro clone hardware, has signed a deal with Sega to make accessories for the Mega Drive, Saturn and Dreamcast consoles. Wait - what? Those consoles have been dead and buried for years. Either there's a sudden demand for the original controllers, or...
Or the NES and SNES Classic minis have inspired Sega to follow suit. I might be miles off but those retro remakes have been been huge hits for Nintendo, and the prospect of a Dreamcast mini is tantalising.
"The first products and concepts under the agreement include several accessories that feature the same great quality as their original Sega counterparts like the original console port, but also with modern upgrades such as a USB port for PC compatibility and Bluetooth wireless technology," said Retro-bit's announcement.
"With retro gaming on an upswing," commented Titi Ngoy, president of Retro-bit distributor Innex, "we are pleased to offer officially SEGA-licensed accessories in their original format as well as apply the innovative classic gaming enhancements that have become the hallmark of Retro-Bit.
"We're excited to unveil the first of these new products and concepts at CES." The Consumer Electronics Show takes place 9th-12th January in Vegas.
Question is, which games would a Dreamcast mini come with? The SNES mini comes pre-installed with 21 games. Shenmue? Soulcalibur? Crazy Taxi?
Digital Foundry reviewed Retro-bit's Super Retro Trio console a few years ago. This remarkable beast features slots to play original Mega Drive, Nintendo and Super Nintendo cartridge, and only cost £40!