Resident Evil 7 Treasure Photo locations and solutions
Here's where to find the Treasure Photos, where they lead you to and their rewards.
Resident Evil 7 Treasure Photos are a little different to other items you discover throughout the game.
These are in-game items you'll find in your inventory, which simply show a location elsewhere in the game that you have to go visit. Doing so will grant you a welcome reward that makes the hunt worth your while.
Of course, the photos themselves aren't as easy to understand as you hope they would be, and this page explains where you find all three photos, the locations they lead you to, and what you will find once you get there.
On this page:
Resident Evil 7 Treasure Photo location 1
Treasure Photo 1 location: Head to Processing Area B1, near the Scorpion Key in the centre of the area.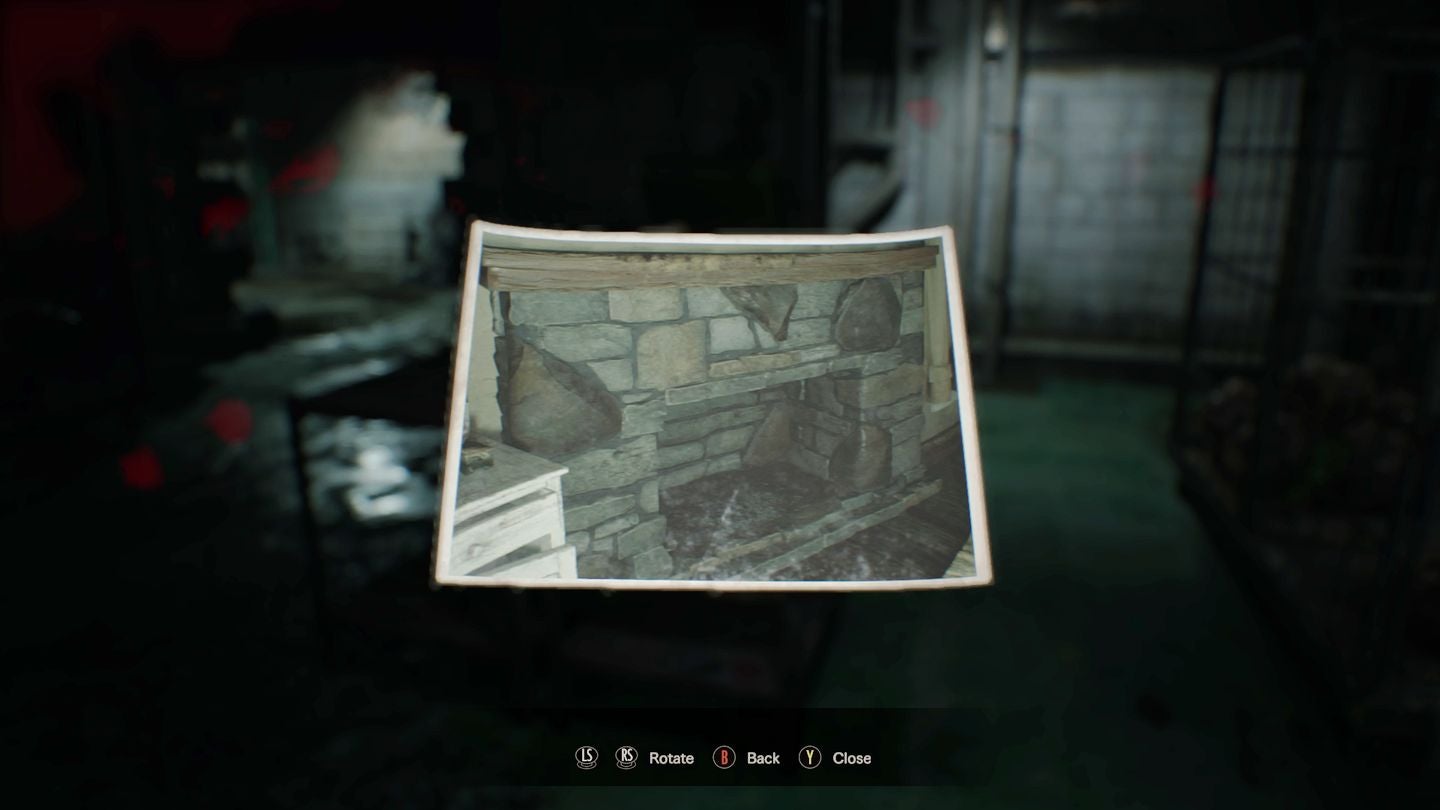 Treasure Photo 1 solution: Head to the Drawing Room in Main House 1F. Investigate the fireplace, specifically the stone on the upper right, which can be removed to reveal the Steroids upgrade.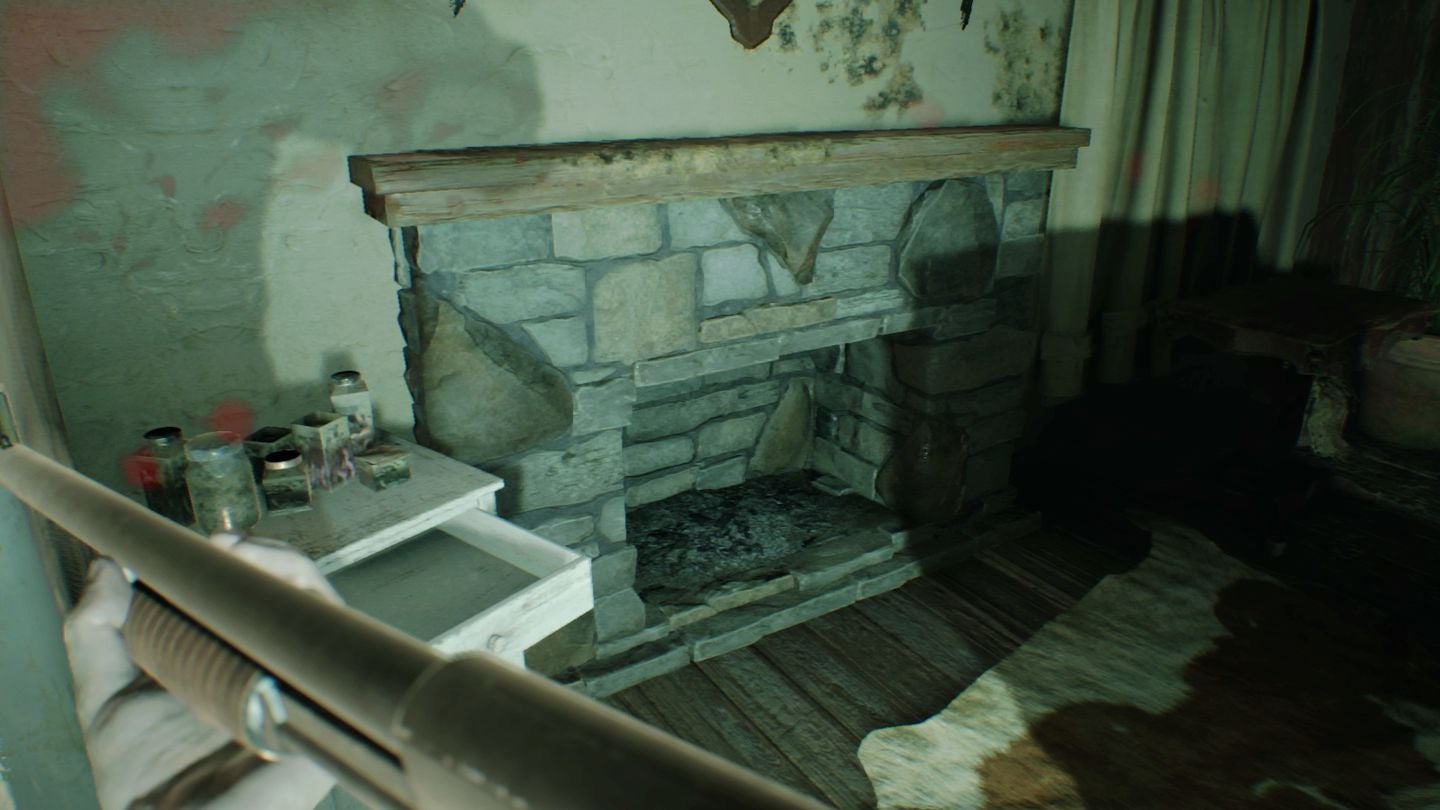 Resident Evil 7 Treasure Photo location 3
Treasure Photo 3 location: Main House 2F, Storage - as you're exploring the Master Bedroom, head into the Storage side-room and check on the left as you enter.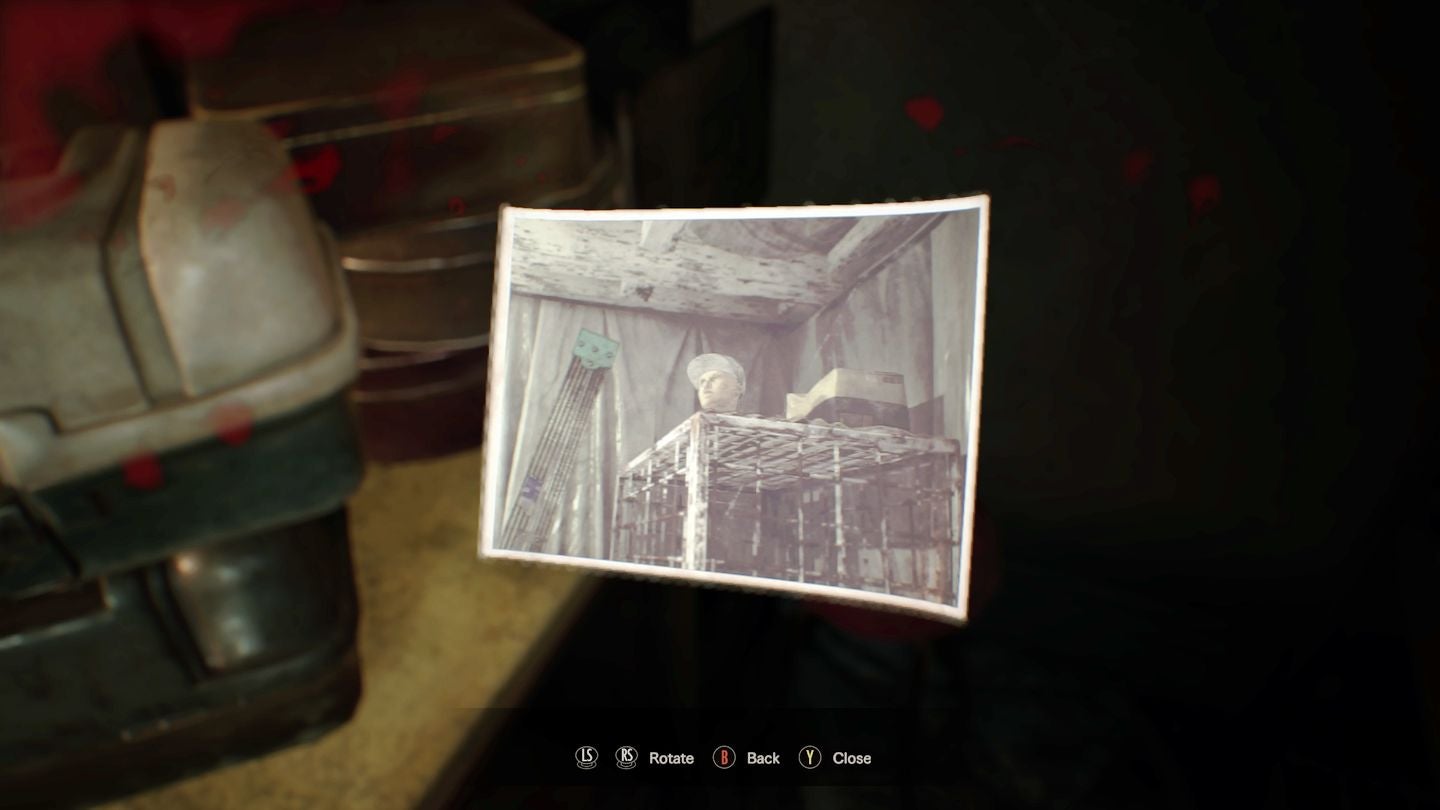 Treasure Photo 3 solution: When you're exploring the Testing Area, in the large room in the north east before you head down the steps to the lower level, in the north east corner is the Mannequin head on the cage you're looking for. Here you'll find a Repair Kit.