RE7 Not a Hero - Red Shutter, Cell Door Key location and High Grade Filter location
Complete explore the first shutter and get the first upgrade in Not a Hero.
Exploring the Red Shutter
From the Central Cavern, head into the right-most red shelter.
You'll see a trapped soldier behind a locked door to the left. After speaking, grab the Antique Coin next to the barrel in this corridor, then head up the lift at the end to enter Mining Work Area 2F.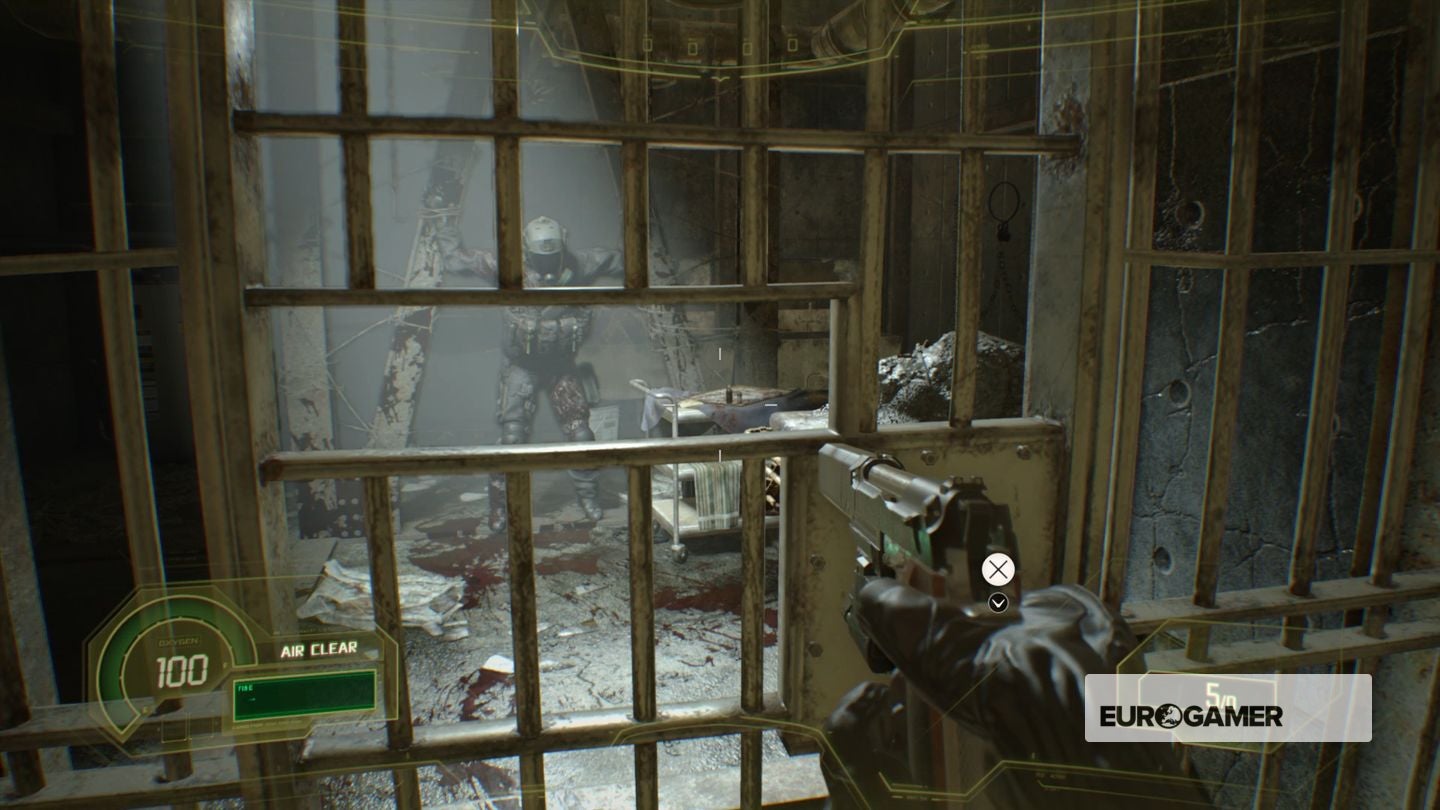 Look for a way to open the cell door
Head right along the minecart tracks to a large open area with a truck at the opening. As soon as you walk in, you'll be set upon by a large number of Molded and a few Lickers.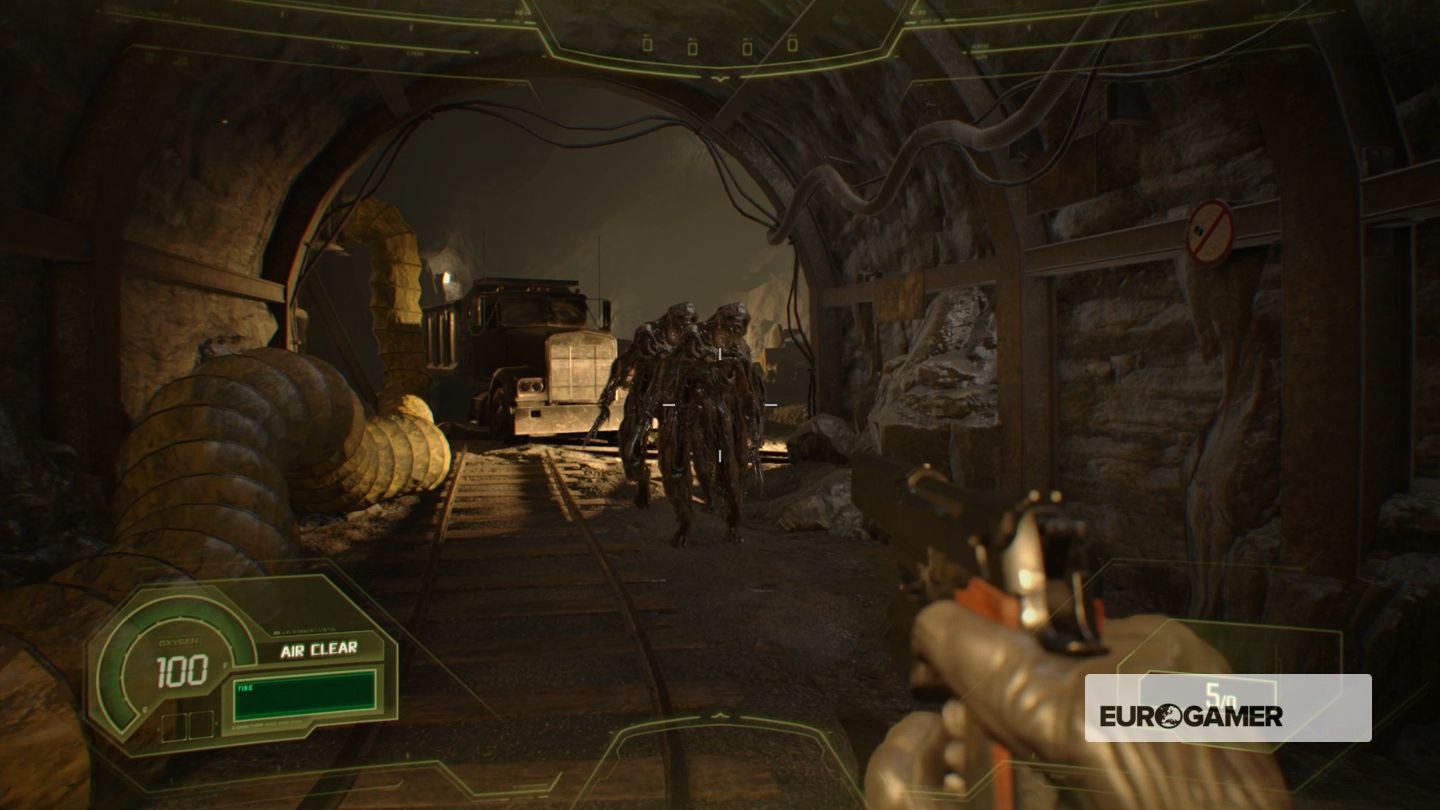 You can either ignore them all and sprint around the area to collect all the items you need to progress, or perhaps safer, is take them all on (you can find more Handgun Ammo dotted around, or change weapons with the d-pad to an automatic). Grenades will also work very well on close groups.
Points of interest in this room include:
Turn right as soon as you enter, and you'll find an Antique Coin on the barrel in the corner.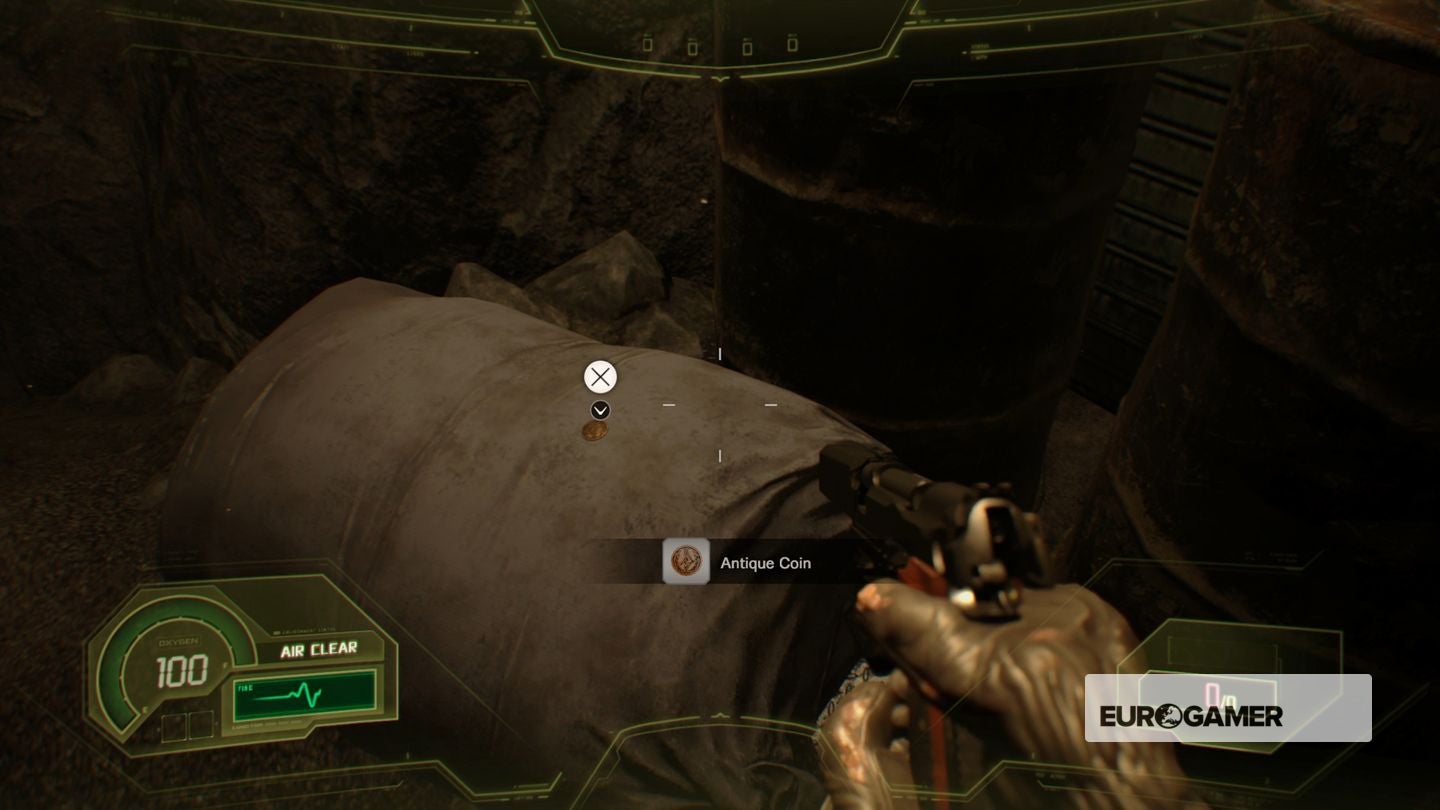 In the far corner there is a minecart. Behind it is a Gear.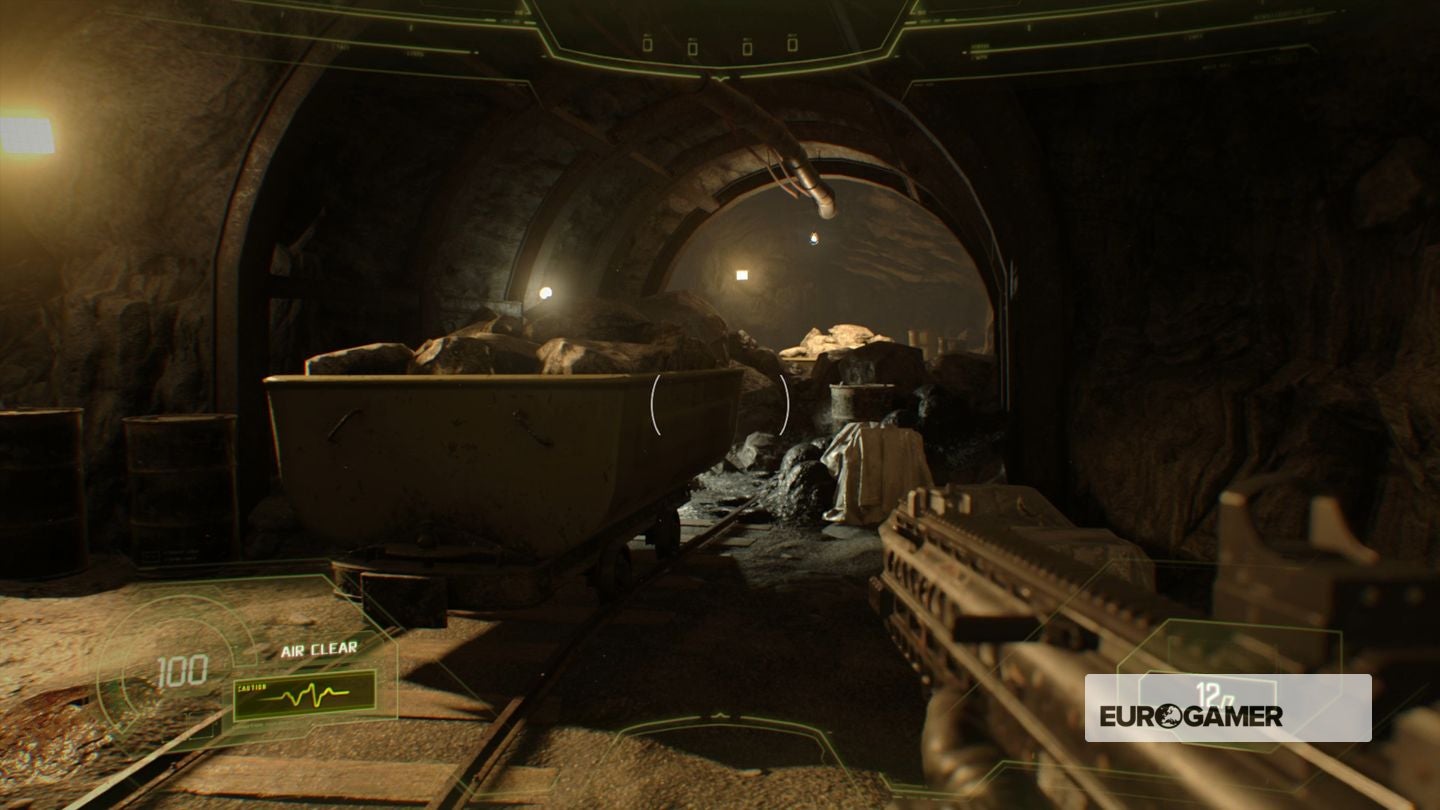 In the centre of the area is a yellow truck with the Cell Key, though it will disappear when you attempt to grab it. Opposite that is a Crank.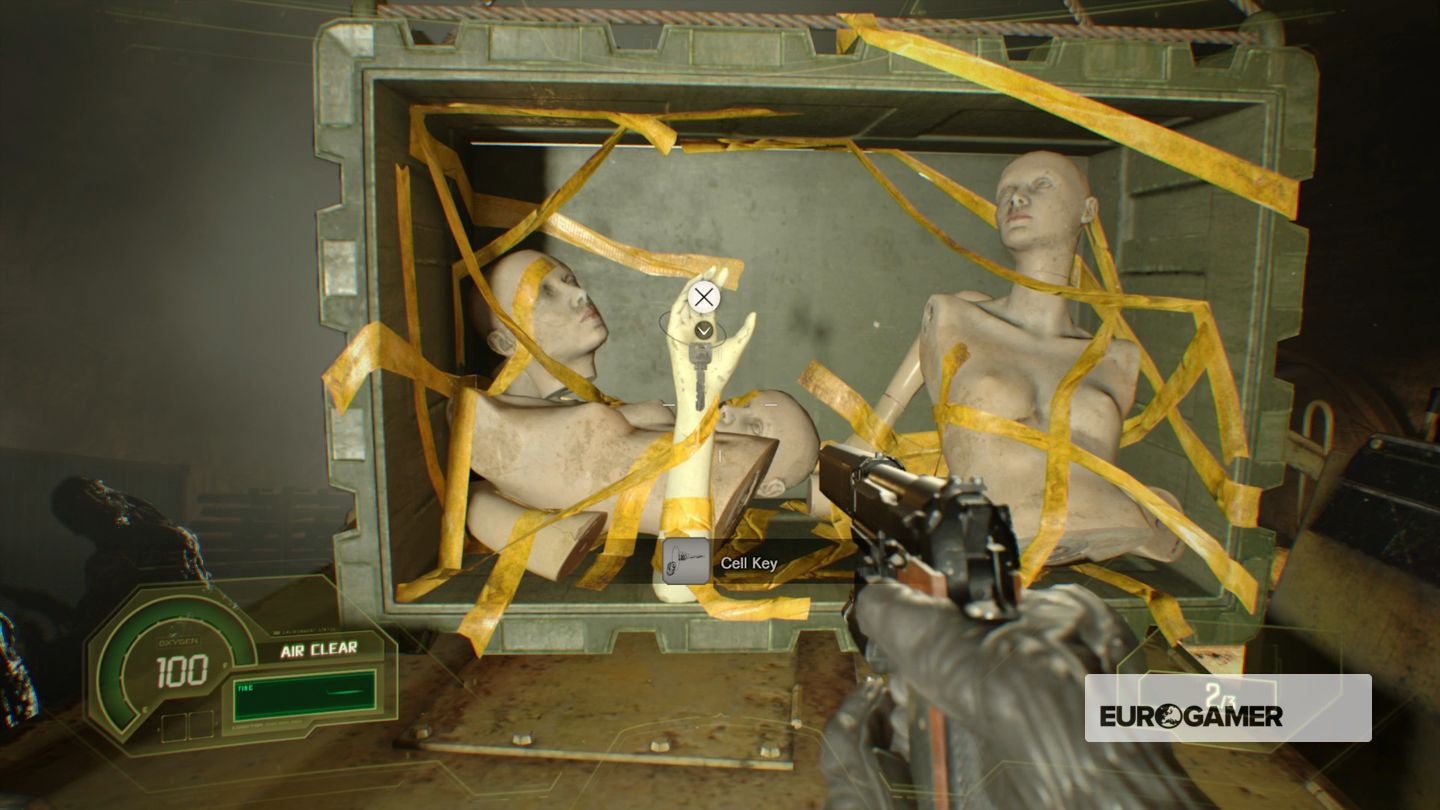 There are also Med Injectors and ammo dotted around the area, if you care to explore.
Cell Door Key location
When you are ready, locate the clown face door and come back on yourself, to find a mechanism you can insert the newly collected Crank and Gear.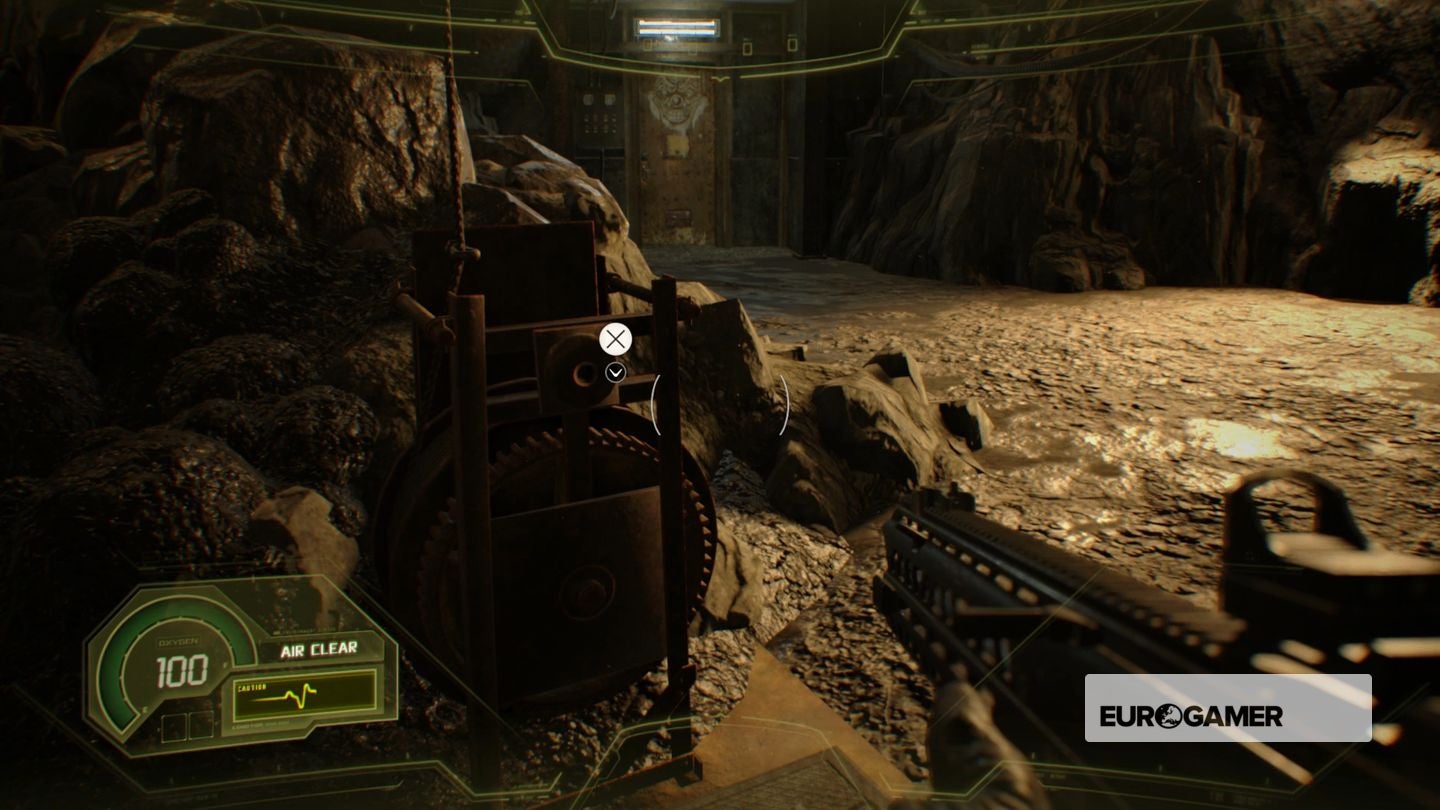 Doing so will lower the Cell Key in the centre of the area, and bring about the appearance of a White Fat Molded.
You cannot kill it - if you down it, it'll simply regenerate and keep coming - so you must grab the key and return back the way you came (the clown door will have to wait) into the lift and to where you found the soldier in the locked cell.
High Grade Filter location
Use the Cell Key on the door and step inside. After the cutscene, quickly investigate the helmet on the floor to get the High Grade Filter, stopping you from suffocating.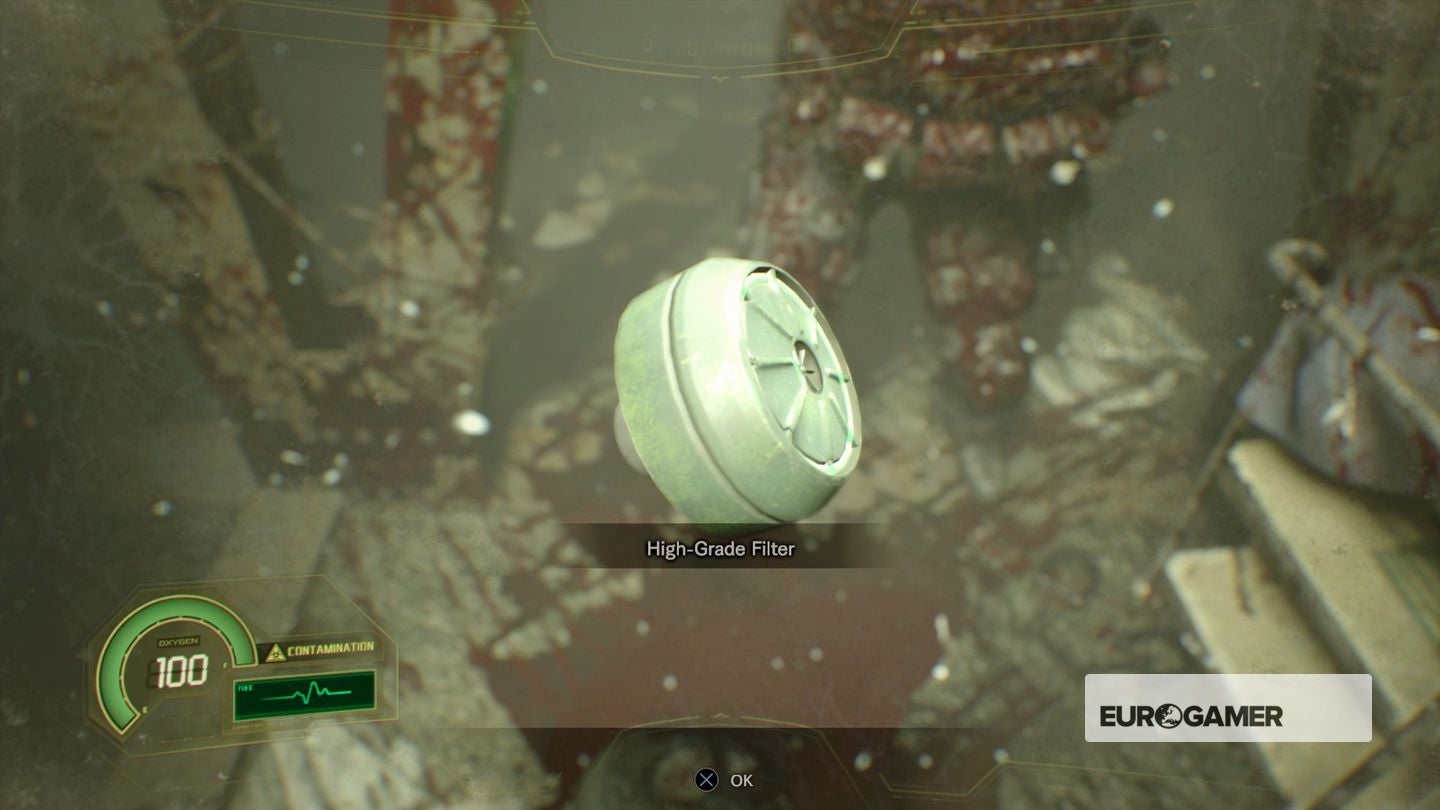 Head back to the Central Cavern now, and head to the green shutter on the left, where there are one or two doors. The right requires a key, and now you have the High Grade Filter, you can explore the Green Shutter, get the Night Vision Device and RAMRODs back from the main Central Cavern.