Resident Evil 2 mod strips Mr. X down to an Umbrella thong
Speedo run.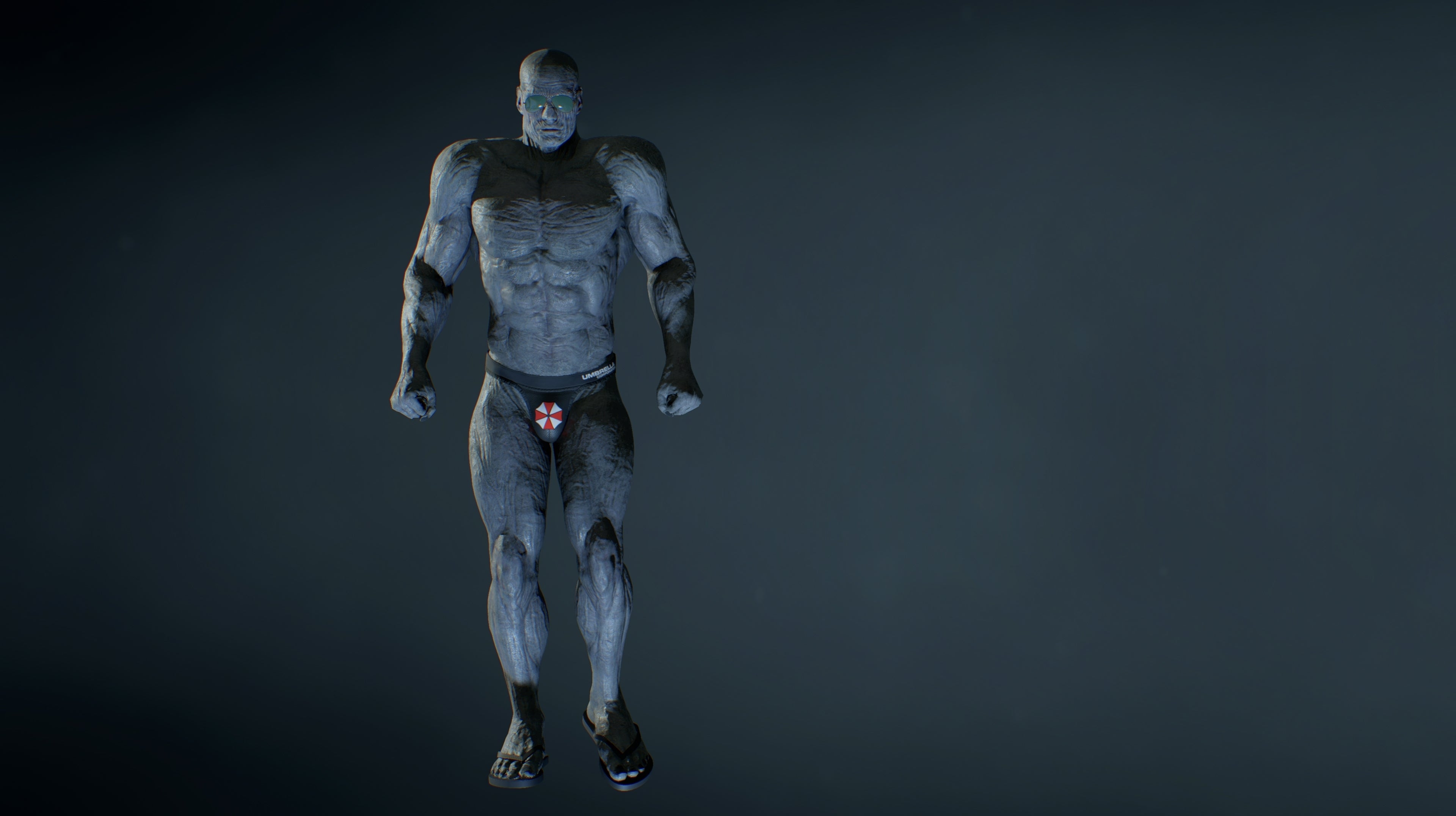 Here's a thong: have you considered what Mr. X from the Resident Evil 2 remake looks like underneath that trenchcoat and hat?
Wonder no more! There's a mod for that.
The Beachboy X mod, available to download from NexusMods, replaces Mr. X's coat with "fancy swimwear, flip-flops and sunglasses". In short: it gives Mr. X an Umbrella-themed thong.
In the video below, YouTube channel GamersPrey gives the Beachboy X mod a spin, and somehow the relentless, buff brute looks more terrifying than I remember him being fully clothed.
Of note: the sunglasses replace the hat, so you can also shoot them off. And yes, I'm not sure I could resist shooting the Umbrella, either.
The Resident Evil 2 remake already has a lot of cool reasons to replay the game. There's the retro outfits for Leon and Claire that make them look like their 90s polygon-fuelled originals, and there are the free survivor stories that came out recently.
But this mod right here? This is the best reason to replay I've seen yet. What next? I fully expect a mod that makes Mr. X completely naked. Imagine that coming around the corner.