Report: Kojima starting up new studio, in talks with Sony
UPDATE: New Kojima Productions title coming to PS4, planned for PC later.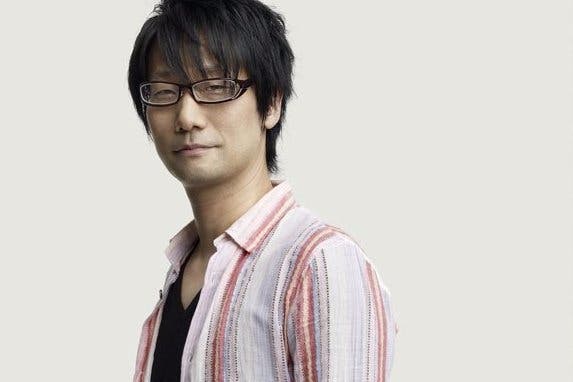 UPDATE #2: In a since deleted Q&A session on Medium, PlayStation EU's community manager confirmed that Kojima Productions' upcoming title is "planned to become available on PC (after PS4)."
The community manager since said on Twitter that he was asked to remove this post.
UPDATE: It's official. Sony has released a statement and a short video confirming it is collaborating with Hideo Kojima and his newly formed studio Kojima Productions on a new title that will be a PlayStation 4 console exclusive.
Sony Computer Entertainment CEO Andrew House announced the news in a video on PlayStation's official YouTube channel, and Sony also released a short statement.
"PlayStation's history is one of game innovation and great new franchises," said House. "Hideo Kojima has been a huge part of that history, and we are therefore delighted that he has chosen to bring his brand new project to life in partnership with PlayStation. We look forward to working with him on an exciting new game and warmly welcome him to the PlayStation family."
"I will be taking on a new challenge by establishing my own independent studio, and I am thrilled to be able to embark on this journey with PlayStation, who I have continued to work with all these past years," said Kojima. "I cannot wait to deliver, with PlayStation, a game that will become a compelling franchise."
Kojima took to Twitter to confirm the news, and elsewhere the new Kojima Productions also launched its official website.
Perhaps the most important thing to take away from today, though, is Kojima's delightful and distinguished new beard.
ORIGINAL STORY: Hideo Kojima has started his own studio, and is in talks with Sony to make games for PlayStation, according to a recent report from Japanese publication Nikkei.
The report, translated from the Japanese, follows Kojima's protracted departure from Konami, with the Metal Gear Solid creator reportedly leaving his long-time employer back in October, news which Konami then bizarrely denied. Earlier reports had suggested Kojima would be staying at Konami until his contract expired towards the end of the year - a point which has seemingly now passed, with the 15th December his final day.
The latter stages of Metal Gear Solid 5's development were riddled with drama, with Konami removing Kojima's name from marketing, closing his studio and, most recently, closing the LA studio that helped developing Phantom Pain's online mode. In the midst of all that, Silent Hills - a project being developed by Kojima in collaboration with Guillermo Del Toro - was also cancelled. Earlier this month, The Game Awards host Geoff Keighley suggested that Hideo Kojima was prohibited from attending the show by Konami.
The rights to Metal Gear Solid remain at Konami, so Kojima will be moving away from the series with which he's been so closely associated. We've asked Sony if it can shed any light at all on the report.