Remedy shines a light on Alan Wake's American Nightmare arcade mode
Fight till Dawn brings the pain. Story mode is "exaggerated pulp".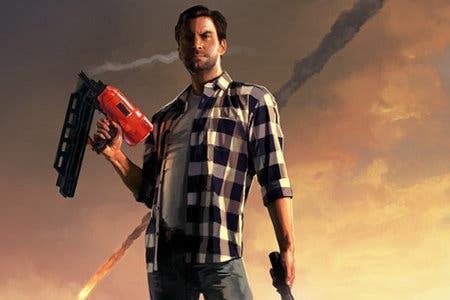 Remedy has detailed the "relentlessly intense" arcade mode in Alan Wake's American Nightmare.
It's called Fight till Dawn. You have to survive a full night of enemy onslaughts while increasing your score. Expect new enemies and a "deep arsenal" of weapons that includes the flare gun, nail gun and "Remedy favourite" the Uzi. In the world there are safe havens to discover and weapons to unlock.
Meanwhile, Remedy has detailed the game's main story mode, part of the Night Springs TV show fiction. This offers an "exaggerated pulp action adventure", Remedy said.
Poor old Alan finds himself stuck in an altered reality. Here, he must pursue his evil doppelgänger, Mr. Scratch, across the Arizona mesa and towards the town of Night Springs.
Serial killer Scratch has his eye on Wake's wife, Alice. To stop him, Alan must learn to control reality itself and unravel the secret to Mr. Scratch's demise. Using the power of light, of course.
Alan Wake's American Nightmare launches on Xbox Live Arcade in the middle of Q1 2012.